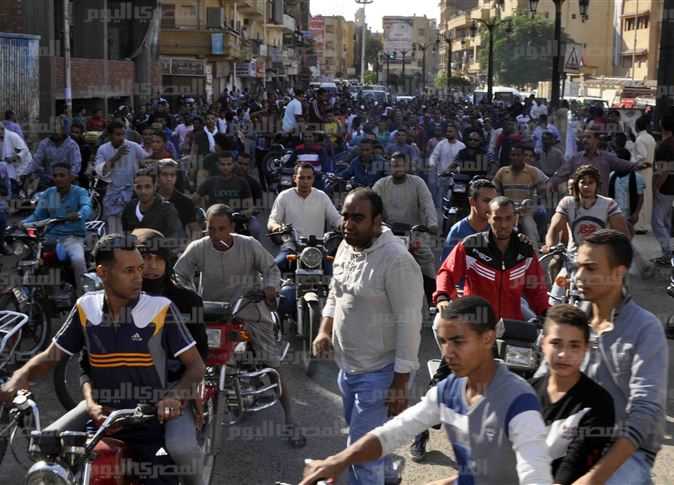 Following the death of a robbery case suspect in the Shebin al-Qanater police station in Qalyubia governorate on Friday, dozens of his relatives gathered in front of Shibin al-Qanater hospital the next day to protest the security services' claim he passed away from a heart attack.
Security sources denied police involvement in the man's death.
The Qalyubia Prosecution Office initiated an investigation of the incident and instructed the Forensic Medicine Authority to make postmortem tests on the corpse.
The man's family accused the police of torturing him to death.
Soliman al-Wakil, the uncle of the deceased, Islam Zaky al-Wakil, said that his nephew had been arrested a few days earlier for allegedly stealing gold jewelry from the home of a woman living in the area.
He pointed out that they were surprised by his death following a heart attack, according to the announcement of the security services, and that when the prosecution examined the body discovered indications he might have died of a "criminal act."
Wakil stressed that this reveals that the deceased was tortured inside the police station, and demanded that those involved in the incident be held accountable and the circumstances of the death of his nephew be revealed.
He added that police officers tried to admit his nephew to the hospital. However, once he arrived he was already dead, and doctors refused to state in their report otherwise.
The wife of the deceased said that she went two days ago to visit him at the police station and noticed signs of torture on his face and body, and found that he was in a state of exhaustion.
An official security source denied that the deceased was tortured, pointing out that the suspect was suffered a sudden health crisis and was transferred to the hospital, and the circumstances of the incident are being investigated after the prosecution took over the investigation.
Torture inside police stations is commonly reported by local media with dozens of cases filed every year. Police impunity was one of the main reasons behind the January 25 revolution that toppled former President Hosni Mubarak.
In December of 2015, President Abdel Fattah al-Sisi said that "individual incidents" of detainee torture by police should not be generalized to mean that torture is an Interior Ministry policy.
The President furthermore denies that any human rights violations occur in Egypt.
Edited translation from Al-Masry Al-Youm