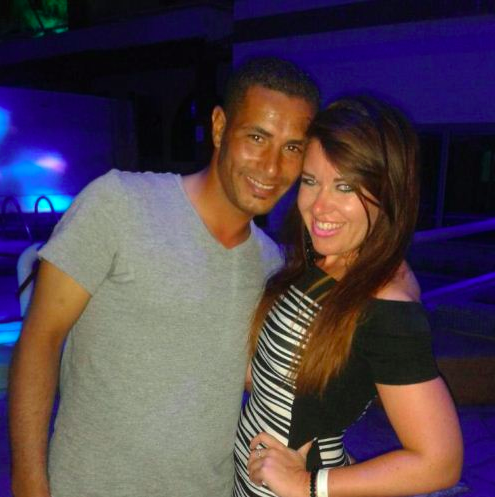 The family of Laura Plummer, a British woman detained for allegedly smuggling drugs into Egypt, has apologized to Egyptian authorities for the "trouble" her case has generated.
They also expressed their assurance that Plummer "will be treated fairly" by Egyptian authorities.
Laura Plummer, 33, was arrested on October 9 at Hurghada Airport for possessing 290 pills of Tramadol, a pain-relieving drug which is illegal in Egypt but not in the UK.
Plummer claimed she was carrying the drugs for her Egyptian husband, rather than smuggling it with the intention to sell. However, her husband denied this and subsequently divorced her.
In her family's statement, after thanking the authorities it went on to explain, "we realize that Laura has unintentionally done wrong in the eyes of the Egyptian authorities."
The statement defended Plummer, saying she had committed "a totally innocent action that has resulted in her being held in custody by the police in Hurghada."
The apology comes as a surprise, as Rachel Plummer, Laura's sister, revealed in an interview that Laura was forced to sign a 38-page confessional document in Arabic – a language she does not speak – during her initial detention at Hurghada Airport. Laura Plummer had also undergone a five-hour interrogation from authorities.
Her brother, James Plummer, said his mother and sister have travelled to Egypt to visit Laura following her arrest six weeks ago, "they say she's unrecognizable. When they saw her, she's like a zombie, they said."
"I don't think she's tough enough to survive it," added James.
Smuggling drugs is an offense punishable by death under Egyptian law.