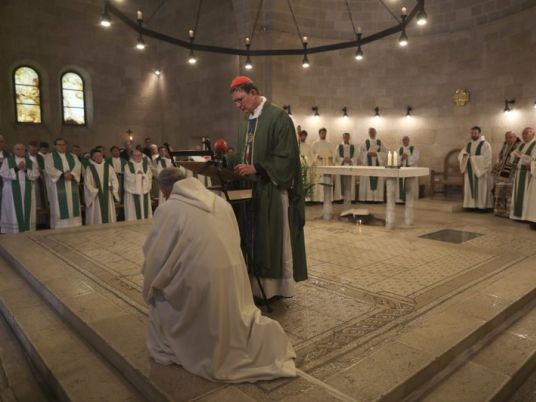 One of the most famous Catholic churches in the Holy Land has reopened with a special mass two years after an arson attack blamed on Jewish extremists.
Israeli President Reuven Rivlin attended the reopening ceremony at the Church of the Multiplication of the Loaves and Fish on Sunday, saying he wanted "to say loud and clearly, that hate cannot win."
The church, on the shore of the Sea of Galilee in northern Israel, marks the traditional site of Jesus' miracle of the loaves and fish. It is one of the most popular stops for Christian pilgrims visiting the Holy Land.
The 2015 arson caused extensive damage to the building.
Jewish extremists have targeted mosques, churches and dovish Israeli groups in recent years.