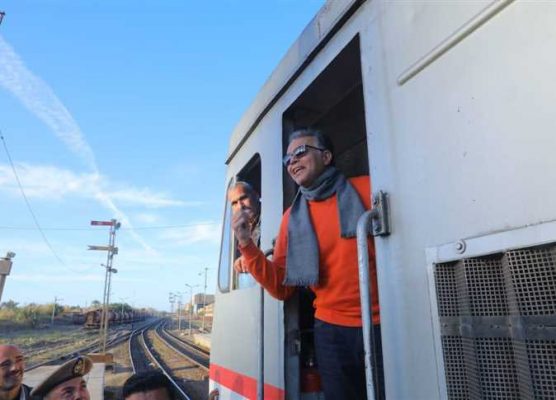 Prominent Egyptian and international media organizations have fallen victim to fake news on Sunday after a candidate named in a viral tweet to succeed Transport Minister Hisham Arafat was revealed to have been deceased since 2008.
Satellite channels and newspaper sites reported that the candidate was a Dr. Eng. Mohamed Wageh Abdel Aziz, a supposed expert in railway tunnels developed in France and mastermind of railway development in Sweden over the past 18 years, who reportedly received the highest honors from France in railways.
The truth came to light when Khaled Mohamed Wageh revealed through his Twitter account that the candidate for the ministry is actually his father, who passed away in 2008, and that he was behind the promotion of the false news in a tweet published on Saturday evening.
Wageh said that he deleted the tweet after an hour, and did not mention that the nominee for the ministerial post was his father.  Many media outlets quickly picked up the news and republished it as attributing it to "informed sources" and "sources in the Transport Ministry" to "sources in the Cabinet", though some attributed the news to other media outlets.
In statements to Al-Masry Al-Youm, Khaled, who lives abroad, said that his late father was not an engineer and had nothing to do with the transport.
"I found people circulating a lot of rumors, while nobody bothered to check its validity, and I decided to write the news and make up details about the role of the candidate in the field of railways in France and Sweden to prove the lack of professionalism of some media platforms," Khaled said.
He pointed out that he was surprised by the spread of the fabricated news across dozens of media outlets: "When I switched on the television, they were praising my dad and his fantastic achievements, and some news websites published photos claiming it is for him."
Khaled Wageh said he is not afraid of being charged with promoting rumors, stressing that what he published d not hurt anyone, and its goal is to provide a lesson not to drift behind what is being traded on social media.
Edited translation from Al-Masry Al-Youm