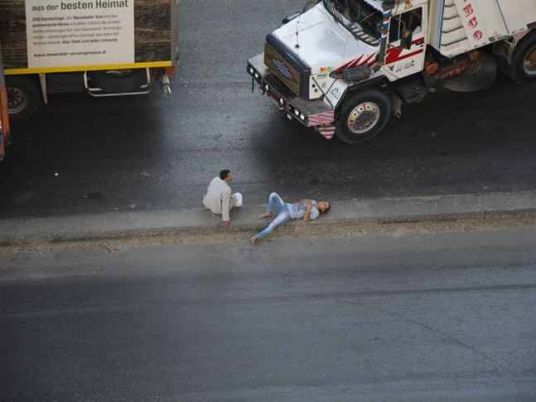 Residents of the Giza district of Faisal blocked the Ring Road early Monday protesting a water shortage and defying police requests to open the road for traffic.
"Water has been cut for the whole day amid high temperatures," said Mohamed Zaher, one of Faisal's residents. "It is unfair to live for more than one month without a single drop of water, we only have it an hour a day."
Ahmed Mahmoud, another resident, said attempts to approach local officials were futile. "Nobody is thinking about us…We approached the governorate and the water station. We contacted all officials but no one is paying us attention," Mahmoud said. "Taking a bath has become a far-fetched dream. We cannot take it anymore".
Ibrahim Fouad, another protester, said "this is the simplest human right, to have water…we cannot use the toilet. If any official can endure such a life let him be our guest. We are sure President al-Sisi will not be pleased with our conditions."
The protest caused a major traffic jam on the Ring Road, forcing many drivers to turn their cars off. "We need to go to work. If someone is carrying a patient with his car he will die. We have been inert for three hours," said one angry driver.
Edited translation from Al-Masry Al-Youm