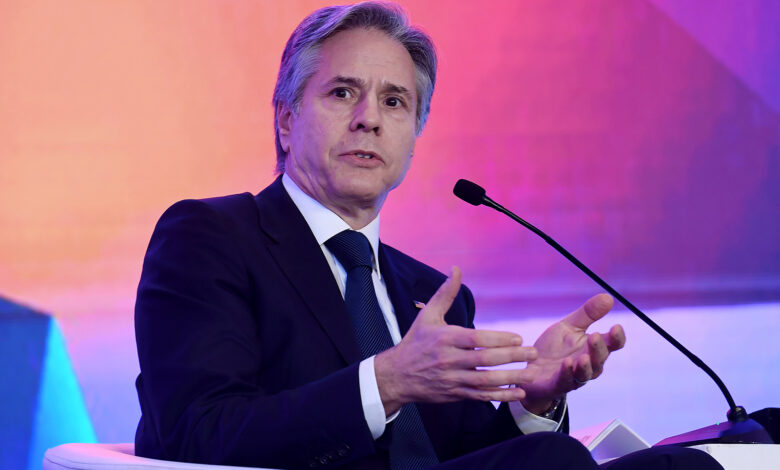 One of the reasons the world is so focused on the Russia-Ukraine conflict is because of its message to "would-be aggressors everywhere," US Secretary of State Antony Blinken said in New Delhi on Friday.
Blinken said that if Russia continued its assault on Ukraine without scrutiny and condemnation from the international community, then other aggressive nations "may be able to get away" with it, without naming any specific country.
"Part of the reason countries way beyond Europe are also so focused on this and are working to support Ukraine and deal with the challenge is because they know it could have effect here," Blinken said in New Delhi on Friday.
"If we allow, with impunity, Russia to do what it's doing in Ukraine then that's a message to would-be aggressors everywhere that they may be able to get away with it too."
Blinken is meeting with his counterparts from India, Japan and Australia on the sidelines of the G20 Foreign Ministers meeting on Thursday in New Delhi. The four countries form the Quadrilateral Security Dialogue, known as the "Quad", which was revived in 2017 in the face of an increasingly assertive China.