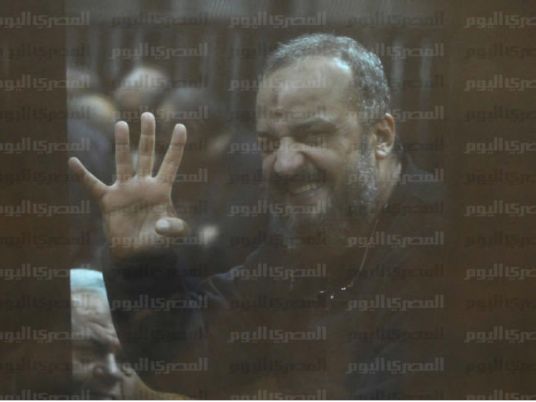 An Egyptian court has sentenced ousted Islamist president, Mohamed Morsi, to 20 years in jail on charges of inciting the killing of protesters in Cairo in December 2012.
The case is part of a wide crackdown on Morsi's Muslim Brotherhood movement, launched after the army overthrew Morsi in mid-2013 following mass protests against his rule.
Hundreds of members have been killed and thousands jailed.
The verdict concerns the deaths of anti-Brotherhood protesters outside the presidential palace in Cairo.
The Brotherhood, now banned in Egypt, says it is committed to peaceful activism.
Here are the remaining charges facing Morsi and the sentences already handed down to other Brotherhood leaders.
Other charges against Morsi, which he denies, include:
– Organizing a mass breakout from a Cairo jail during the 2011 uprising that toppled Hosni Mubarak, as well as kidnapping and killing prison officers.
– Conspiring with foreign organizations including Palestinian militant group Hamas and Lebanon's Hezbollah to perpetrate violence in the Sinai Peninsula following his overthrow.
– Endangering national security by leaking state secrets and sensitive documents about weapons systems and state policies to the Al Jazeera television network and Qatar, which supported him as president.
– Insulting the judiciary.
Rulings against other Brotherhood leaders, which are open to appeal, include:
– Mohamed Badie, the Brotherhood's top leader, was sentenced to death this month over a Cairo sit-in in mid-2013 where hundreds of people protesting Morsi's overthrow were killed when security forces cleared the area. Badie has also received four life sentences on charges related to violence during and after Morsi's removal from office.
– Mohamed El-Beltagy, who was general secretary of the Brotherhood's political party, has received four life sentences alongside Badie, as well as shorter sentences in other violence-related cases.
– Essam el-Erian, a leading Brotherhood figure and former parliamentarian, has racked up three life sentences in some of the same cases.
– Deputy leader Khairat al-Shater, preacher Salah Soltan and Saad al-Hosseiny, a former provincial governor, have also received death sentences.