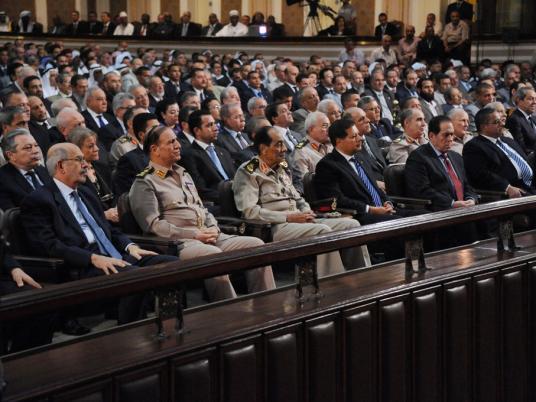 The Shura Council should amend the military code to allow investigations into army officers implicated in the killing of demonstrators during the January 2011 revolution, said Ahmed Ragheb on Thursday.
Ragheb, a member of President Mohamed Morsy's fact-finding committee that is investigating the case, pointed to Article 8-bis of the code, which says army officers may only be tried by military prosecutors.
"The reported crimes took place between army officers and civilians away from military institutions," Ragheb said.
Activists have demanded the trial of Supreme Council of the Armed Forces officials who ruled Egypt during the transitional period from former President Hosni Mubarak's ouster in the January 2011 revolution until Morsy's inauguration as president in July.
Morsy received the committee's final report on Wednesday, which found that army leaders were implicated in firing live ammunition at demonstrators.
Edited translation from Al-Masry Al-Youm