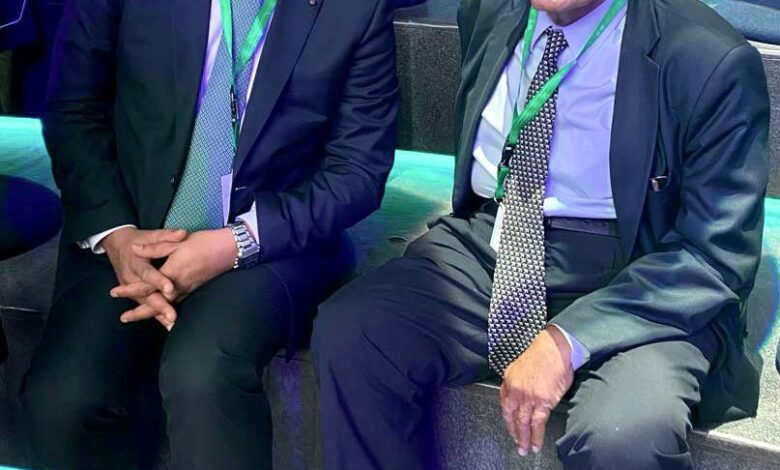 The Ministry of Higher Education and Scientific Research organized on Wednesday at the Expo Dubai activities for the Egyptian genome reference project under the title "The Reference Genome of the Egyptians and the Ancient Egyptians", the Ministry of Tourism and Antiquities said in a statement.
A number of scientific and executive bodies in Egypt are participating in the study project, represented by the Ministries of Tourism and Antiquities, Defense, Health and Population, and Communications and Information Technology, and Higher Education, as well as a number of universities, research centers and Egyptian civil society institutions.
The event was attended by the UAE Minister of Tolerance and Coexistence and the Chairman of the UAE Genetic Diseases Association, Sheikh Nahyan bin Mubarak Al Nahyan, well-known Egyptian cardiologist Magdy Yacoub, Assistant Minister of Tourism and Antiquities for Archaeological Affairs at the Grand Egyptian Museum al-Tayeb Abbas: and a large number of prominent scientists and specialists from Egypt and the UAE.
Sheikh Nahyan bin Mubarak Al Nahyan stressed in his speech that the Egyptian project launched by President Abdel Fattah al-Sisi in March 2021 was an important step in the field of scientific research to discover the genetics of the Egyptian human.
For his part, Yacoub stressed in his speech the importance of the project which represents a breakthrough in studying the genetic genes of Egyptians, especially those genes that cause heart diseases.
Abbas explained that the project aims to study the genomes of the ancient Egyptians, which would provide genetic information dating back thousands of years, which in turn would serve human genetics in Egypt.
According to Abbas, under the project 100,000 samples representing the Egyptian people will be studied, which will provide the necessary information to identify the most important genetic diseases as well as the most common and widespread diseases among Egyptians to be studied in a more accurate and specialized manner.
From a medical point of view, the project contributes to providing sufficient and accurate information about all genetic diseases among Egyptians, which in turn will help in making individual treatments for each genetic case separately, he added.
The project also contributes to more accurate diagnosis and early prediction of diseases, Abbas said.