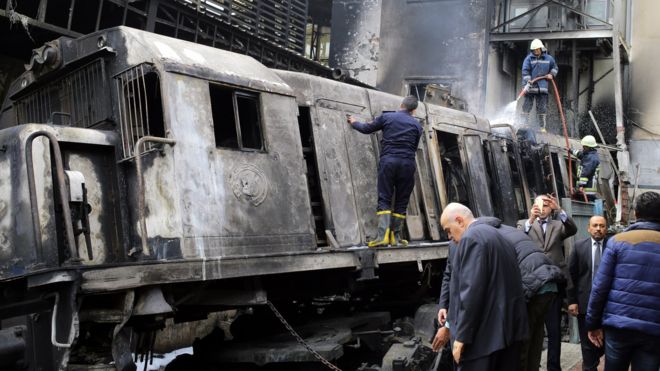 The forensic medicine's reports said on Sunday that the victims of the  exploded locomotive in Cairo Railway Station died from burning, brain hemorrhage, and lacerations across various parts of their bodies.
The medical reports explained that the incident was not a terrorist or criminal attack, and the explosion's location contained no remains of explosive materials according to the criminal laboratory report.
The forensic medicine delivered the report to North Cairo Prosecution on Sunday.
The accident on Wednesday left over 22 people dead and 40 injured after a fire broke out when a train collided with the station's pavement at the end of the line, causing an explosion.
Six suspects have been arrested and held in detention for gross negligence and manslaughter that led to the accident.
Transport Minister Hisham Arafat submitted his resignation following the incident.
Edited translation from Al-Masry Al-Youm