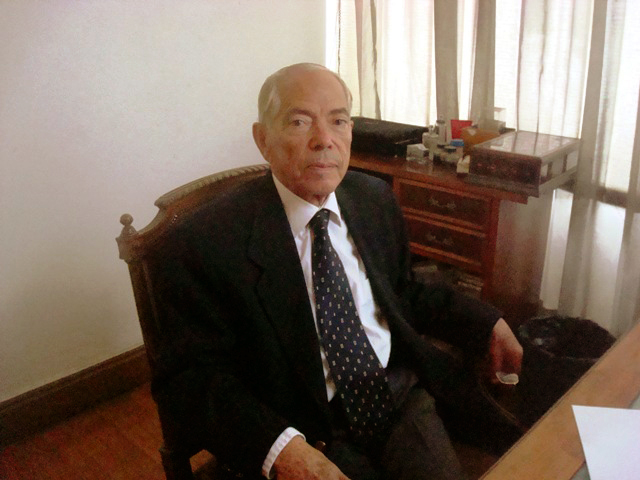 Actress Nabila Ebeid, ex-wife of Usama al-Baz, political adviser to former President Hosni Mubarak, described al-Baz as a wise man and that she learned a lot from him during their marriage.
She received news of his death with deep grief, adding she knew he had been in the hospital for nine days. She said she wished she could have visited him, but she had postponed her visit until she returned from Lebanon.
Ebeid, currently in Beirut, told Al-Masry Al-Youm, "May god grant us patience to endure our farewell to this kind respectable man. The news of his death was very hard for me because I appreciate and respect him."
"Our marriage lasted for nine years. I regard them as the best and most important years in my life. I learned so many things through these years. He was my teacher and I was a student in his school, especially for things related to managing my own issues properly and how to reach solutions for my problems. I was and still am proud of that man and our marriage," she added.
Edited translation from Al-Masry Al-Youm