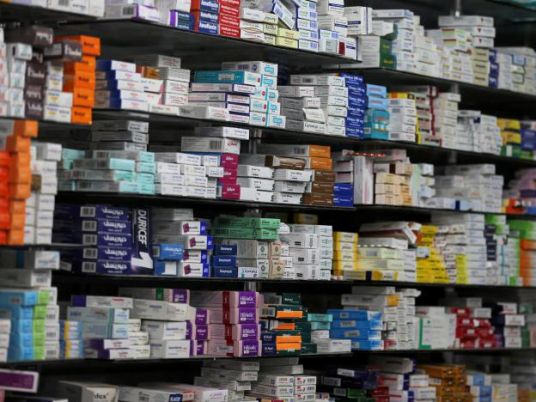 Egypt's Higher Public Funds Prosecution ordered on Tuesday the detention of former head the state-owned company Academia International Medhat Shaarawy for 15 days pending investigation on charges of deliberately causing the current penicillin shortage in the local market.
The prosecution accused Shaarawy of drawing financial gains from the crisis through his position at Academia international and through moving the import process to his own private company, thereby creating a shortage in the market and monopoly over the high-demand drug.
Shaarawy was arrested in accordance with General Prosecutor Nabil Sadek's orders after the investigation proved that he had manipulated the penicillin market in addition to carrying out financial misconduct.
The case was snowballed on Sunday through a complaint presented by the Health Ministry against Shaarawy. The complaint alleged that penicillin is a registered drug in the name of Academia International, a daughter company to the state-owned Academia Company, that holds the rights to import and export it. Therefore, Shaarawy had no right to own a company that specialized in the same area and to use it as an alternative company in Academia deals.
Finally, the prosecution added in its complaint against Shaarawy that he purposefully threatened to sue the Chinese importer if he did not stop importing to Academia International. The Chinese importer subsequently withheld the drug to avoid facing a lawsuit, thereby creating a void in the market for Shaarawy's benefit.
Shaarawy denied the allegations brought up against him during interrogations and claimed the penicillin crisis was triggered by Academia International's failure to pay to the foreign company for importing the penicillin which led to the suspension of shipments. Shaarawy also claimed that he does not to even own a private competing company.
The penicillin market in Egypt consists of three production companies: HoldiPharma, Nile for Pharmaceuticals and Chemical Industries. Combined, these companies produce 40 percent of Egypt's annual penicillin needs, while the other 60 percent is imported, says HoldiPharma President Moahmed Wanis.
The recent shortage was contained through the interference of HoldiPharma, another public sector pharmaceutical company, which injected the market with 300,000 doses of Penicillin, according to Wanis.
The penicillin shortage will be completely over when the local companies double their production of the drug, Rasha Ziadah, head of the Central Administration of Pharmaceutical Affairs, said.
This comes at a difficult time for the drug market in Egypt. The total shortage of medicines on the Egyptian market, according to the latest inventory, amounted to 151 drugs that have alternatives on the market, and nine drugs that have no alternatives, according to Ziadah.
The pharmaceutical industry was also thrown into turmoil following the flotation of the Egyptian pound in November 2016.