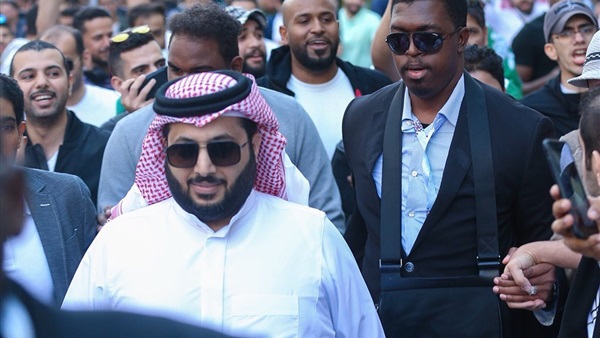 Ex-honorary President of Al-Ahly club, and President of the General Sports Authority in the Saudi Kingdom, Turki Al-Sheikh finished a purchase deal on Wednesday for the Al-Assiouty Sport club, renaming it to the "Al-Ahram FC" club.
According to statement released by Al-Sheikh's office, former head coach of Al-Ahly club Hossam al-Badry took over presidency of the club following a meeting with Al-Sheikh, who said that he would buy foreign trainers and four players to support the team in the Egyptian league 2018/19.
The statement added that the club would organize a press conference to announce the deal's details on June 28.
Badry presented a list of players to Al-Sheikh who are qualified to join the club through summer transfers in 2018.
Head of the House of Representatives Youth and Sport Committee Farg Amer said that the deal was signed according to the Egyptian laws of Sport and Investment that allow foreigners to establish sport companies and buy sport clubs.
Amer said that "Sport investment in the United States is the fifth source of income, giving the US government US$ 284 billion from the taxes collected from the clubs."
He expected that the deal will encourage other investors to invest in Egypt and give good push to the Egyptian sport.
Edited translation from al-Masry al-Youm