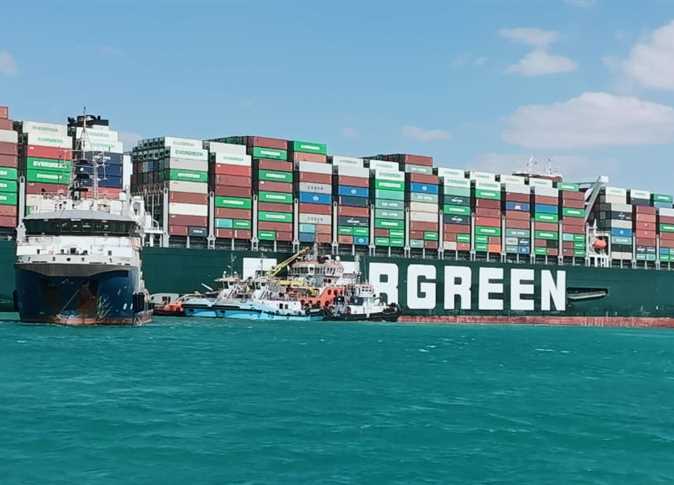 A representative for the Ever Given cargo ship announced Sunday that a solution has officially been reached with the Suez Canal Authority (SCA) over compensation to Egypt's authorities for the blockade of the waterway.
According to Reuters, representative of the ship's owners and its insurance agencies said that preparations will be made to release the ship being held in Egypt.
Earlier on Sunday, the Ismailia Economic Court decided to postpone hearings of the SCA Canal lawsuit against the Ever Given to July 11 to allow the parties finalize the settlement.
The head of the SCA Osama Rabie said in May that the authority is engaged in a lawsuit dispute against the container ship Ever Given over compensation, and has agreed to reduce costs down to $550 million.
He explained that the authority is only looking for compensation for its losses incurred from the disruption to navigation and trade.
The Ever Given vessel ran aground in the Suez Canal in March, causing a six-day halt on traffic, and halted the global trade movement.
Evergreen Marine Corp, the Taiwanese operator of the cargo ship Ever Given, has initially denied responsibility for any financial losses caused by the incident.
The company also confirmed that it was not responsible for any transportation delays during the incident.
Dozens of ships used by Evergreen, including the Ever Given, were affected by the accident, and three ships were diverted to orbit around the Cape of Good Hope.