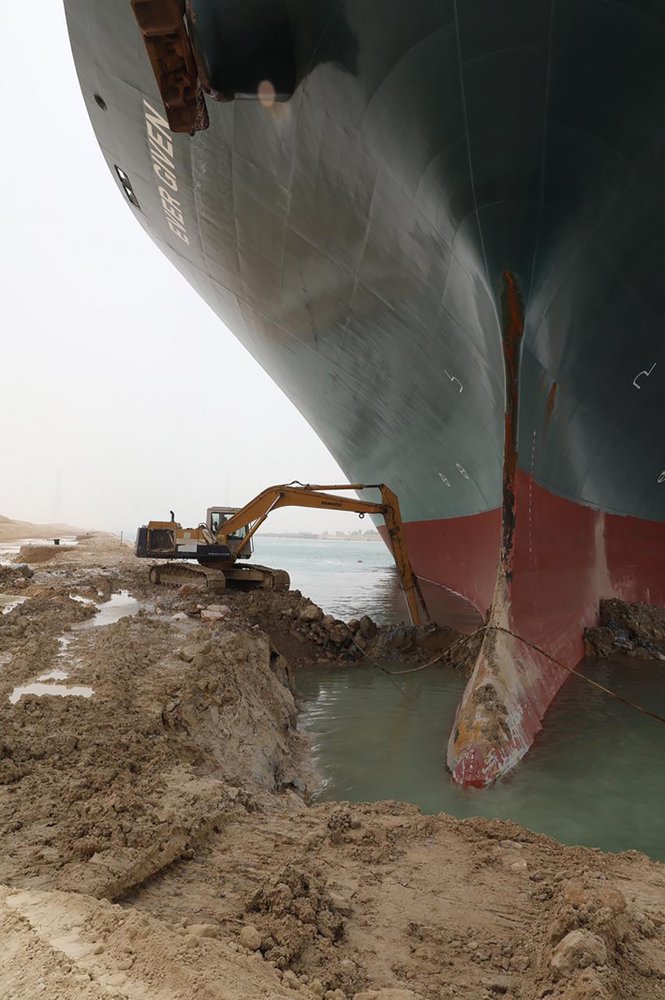 The Panama-flagged container ship Ever Given is approaching Port Said to cross the Suez Canal again, for the first time since March when it ran aground in the canal for almost six days.
The ship is currently located near the Borg al-Arab area, and is expected to arrive in Port Said on Thursday afternoon, in preparation for crossing the canal.
After becoming dislodged in March, the Suez Canal Authority held the ship in the canal while it negotiated compensation claims with the ship's owner.
The ship finally left the canal on July 7, after settlement contracts were signed. It arrived and began unloading its cargo in the port of Rotterdam in the Netherlands 23 days later.
The company that owns the ship replaced its captain, who was driving it during the accident, with another captain, to complete its voyage that started from a detention place near the the Bitter Lakes in Ismailia Governorate.
Then, on August 4, the ship arrived at Felixstow port in Suffolk to dock in the UK, after a delay of four and a half months.
Ever Given is one of the largest ships in the world, at 400 meters long, 59 meters wide, and carrying a total tonnage of 224,000 tons.
The tanker was chartered by the Taiwanese company Evergreen for this particular trip from China to Rotterdam.