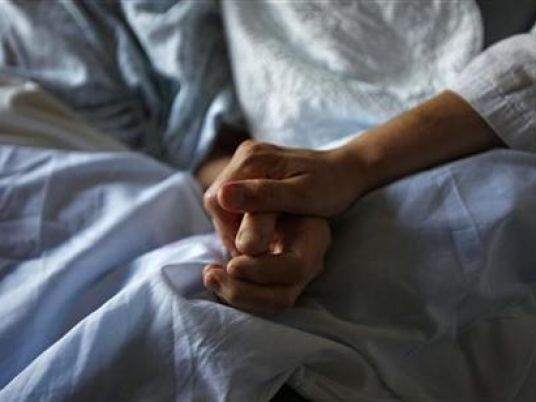 Many patients with advanced cancer may still want to work, but symptoms from their disease or related treatment prevent them from doing so, a US study suggests.
The study focused on almost 700 adults aged 65 and under with metastatic cancer, meaning tumors had already spread to other parts of the body, and found that more than one-third of them continued to work after their diagnosis.
But 58 percent of the patients in the study reported some change in employment due to illness, whether they scaled back hours or stopped working entirely.
Many aspects of the disease – such as the type of cancer, time since diagnosis, and number of metastatic sites – didn't seem connected to work changes. But the severity of symptoms such as pain, fatigue and memory loss did appear to influence whether people remained on the job.
"Our findings suggest that there are potential modifiable factors associated with change to `no longer working' and that managing either cancer or treatment-related symptoms more aggressively might allow metastatic cancer patients to continue working if they desire or need to," lead study author Dr. Amye Tevaarwerk of the University of Wisconsin in Madison said by email.
Researchers examined data on metastatic cancer and employment status for 282 people with breast malignancies, 203 with colorectal tumors, 134 with lung cancer and 49 with prostate tumors.
About 20 percent of patients had not been working before the cancer diagnosis and were still not working afterwards.
About 23 percent of the patients were employed and reported no changes in their job status after their cancer diagnosis, including 129 full-time and 25 part-time workers.
Among those working before diagnosis, white patients, who made up the majority of people in the study, were more likely to keep working than people of other races and ethnicities.
More than half of breast cancer patients said they were stably working, as did 27 percent of people with colorectal tumors and 10 percent of those with prostate or lung malignancies.
Still, 45 percent of the people in the study said they were no longer working at all, and that this change occurred after their diagnosis, the researchers report in the journal Cancer.
Among those no longer working, 56 percent cited extreme fatigue among reasons they could not work, while 41 percent complained of drowsiness, 37 percent mentioned severe pain and 25 percent noted memory loss.
A major limitation of the study is that researchers lacked data on what type of jobs people had, their financial situations, how much support they got from spouses or co-workers and disability or insurance benefits that might influence whether patients remained employed, the authors concede.
"What we can't really tell from this study is why they may have chosen to remain employed," noted Tevaarwerk.
There are many potential reasons patients might want to remain on the job, noted Dr. Michael Hassett, a researcher at Harvard Medical School and Dana-Farber Cancer Institute in Boston who wasn't involved in the study.
"Patients may continue to work because they have to maintain their income and/or health care insurance coverage," Hassett said by email. "Others may get a sense of normalcy from working, they enjoy their jobs, or they benefit from the time they spend with co-workers.
Symptoms from the cancer that interfered the most with daily activities had the greatest influence on employment status in the study, Hassett added.
"This study did not look at employment conditions, but other studies have suggested that it may be easier to continue working if one is employed in a less physically demanding job," Hassett said. "A flexible and supportive work environment can help as well."