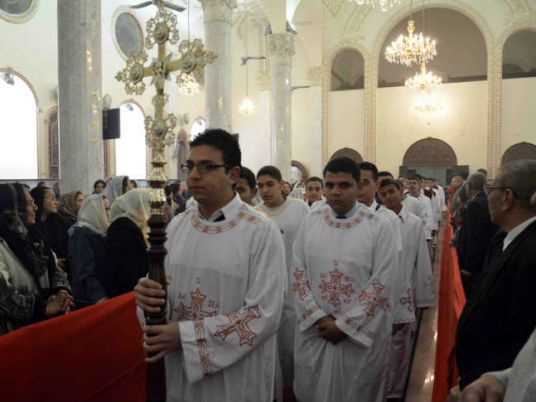 Egypt's Evangelical Christians have declared support for a long-debated government draft law that regulates divorces and second marriages.
Andrea Zaki, the head of the Evangelical community, said the Evangelical church had ended up with backing the entire draft, but had also prepared a contingency draft in case other churches fail to achieve consensus over the existent document.
Zaki said that his church, however, still objects to the adoption of civilian marriages, a demand pushed by many Christians seeking a leeway from churches' stringent objection to divorce for reasons other than adultery or faith conversion.
Demands by several members of the Coptic community of the adoption of civilian marriage and the right to divorce have been highly contentious for years.
Egyptian churches have yet to approve the law proposed by the government late 2014 that unifies personal affairs regulations for non-Muslims. Civilian marriage advocates' hopes are pinned on the document for resolving their disagreements with the churches.
Edited translation from Al-Masry Al-Youm