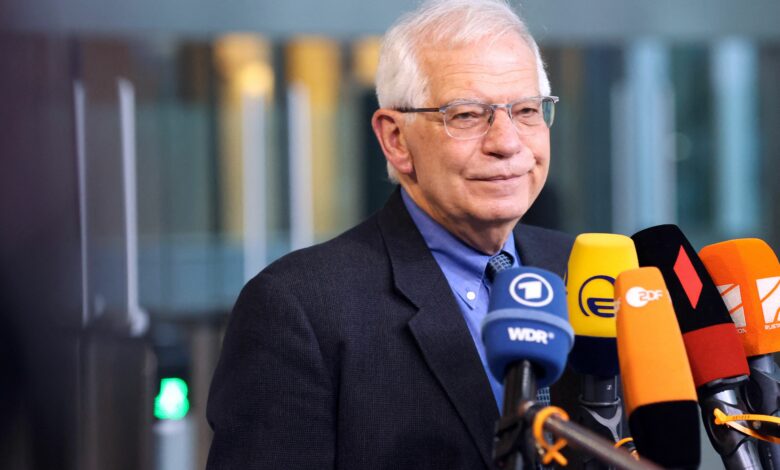 The European Union's top diplomat has expressed his hope that the bloc's fifth round of sanctions against Russia will be agreed by Thursday or Friday.
Josep Borrell, the EU's High Representative for Foreign Affairs and Security Policy, said the bloc is still looking at "the list of people and the sectors affected" but will hopefully agree on the final measures by "this afternoon or tomorrow at the latest," he told reporters on his way into a meeting of NATO foreign ministers in Brussels on Thursday.
On Tuesday, the bloc announced proposed plans for a five-pillar package of sanctions, including a ban on Russian coal imports and a full transaction ban on four key Russian banks.
A potential embargo on Russian oil "will be discussed on Monday" at the EU Foreign Affairs Council, Borrell said.
European Commission President Ursula von der Leyen told the European Parliament on Wednesday the fifth package "will not be our last sanctions."
"Yes, we've now banned coal, but now we have to look into oil," she said.