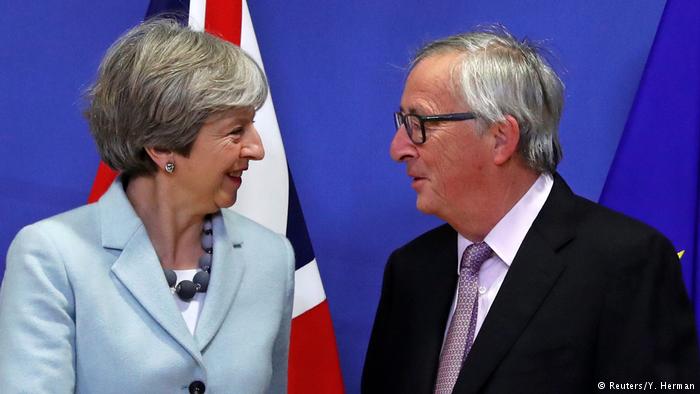 The European Commission said on Friday enough progress had been made in Brexit negotiations with Britain and that a second phase of negotiations should begin, ending an impasse over the status of the Irish border.
The Commission announced its verdict in an early morning statement after intense talks, which resulted in British Prime Minister Theresa May taking an early-morning flight to Brussels to announce the deal alongside Commission President Jean-Claude Juncker.
The Commission's recommendation that sufficient progress has been made will now go to the European Union summit of leaders taking place next week. May said she expected a formal agreement to be approved at the summit.
"Prime Minister May has assured me that it has the backing of the UK government. On that basis, I believe we have now made the breakthrough we need. Today's result is of course a compromise," Juncker told a hastily arranged news conference.
The commission said it was ready to begin work immediately on Phase Two talks, which cover trade and long-term relations with the bloc.
Moving to talks about trade and a Brexit transition is crucial for the future of May's premiership, and to keep trade flowing between the world's biggest trading bloc and its sixth- largest national economy after Britain leaves on March 30, 2019.
May's key parliamentary ally in Northern Ireland said a text clarifying arrangements on the UK-EU border on the island of Ireland had been agreed, four days after 11th-hour objections from Belfast scuppered May's attempt to sign off on an accord over the Irish border during a lunch in Brussels on Monday.