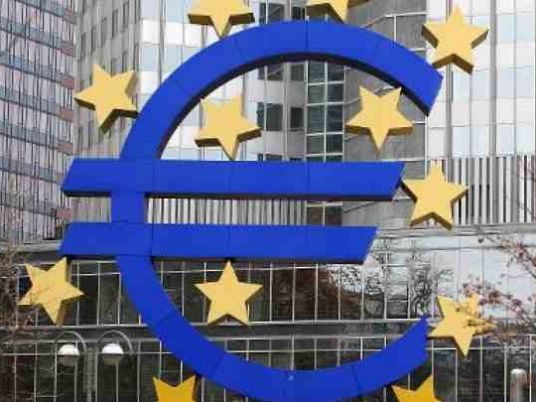 Eurozone economic activity slowed more than first thought in September, a key business survey showed on Monday, adding to concerns over the outlook.
Data monitoring company Markit said its revised September Purchasing Managers Index fell to 53.6 points, compared with a first reading of 53.9 points.
The PMI, a closely watched indicator, stood at 54.3 points in August, well above the 50-point boom-or-bust line as holding near the best performance in four years.
Analysts had welcomed the original September figures as showing the 19-nation eurozone economy continued on track for a modest recovery.
But they also expressed concern at the slowdown, warning that the European Central Bank might have to boost its already massive, one trillion euros stimulus programme, if the slide continued.
The data emerged as eurozone finance ministers were set to meet Monday for the first time since Greek voters re-elected leftist premier Alexis Tsipras, who now faces the task of implementing Athens's cash-for-reforms bailout deal.
Markit chief economist Chris Williamson said the latest figures suggested the eurozone economy would grow 0.4 percent in the third quarter, the same as in the three months to June.
"However, the failure of the economy to pick up speed over the summer will be a disappointment to the ECB, especially with job creation sliding to an eight-month low," Williamson said.
"The weakening of the pace of expansion in September raises the risk of growth fading further in the fourth quarter which would in turn boost the likelihood of the ECB opening the … taps further," he said.
Howard Archer of IHS Global Insight said the latest figures "suggest that the risks to the growth outlook are currently more to the downside."
If the situation gets worse, then the ECB will have to step in and do more although for the moment the central bank appears to be in "wait and see" mode, Archer said.
In the meantime, the economy "should be able to achieve ongoing modest, if unspectacular growth over the coming months," he said, citing the positive impact of lower oil and commodity prices on consumers.