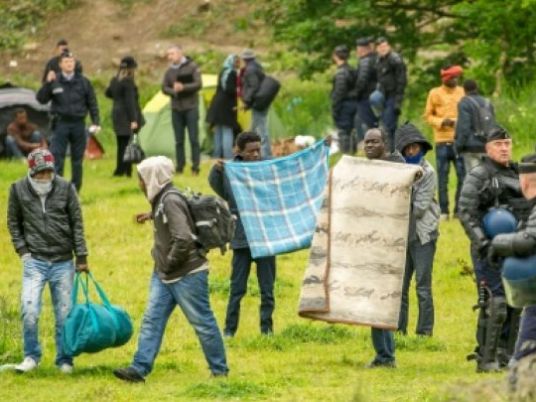 The company that runs the cross-Channel rail tunnel said Wednesday it was seeking 9.7 million euros (US$10.67 million) from the British and French governments in compensation for disruption caused by illegal migrants.
Eurotunnel said it was seeking the amount from London and Paris after it incurred a security bill of 13 million euros in the first half of 2015 trying to stop migrants crossing to England from France.
The amount was equivalent to its entire costs in this sector for all of 2014.
"The British government has already committed to taking on 4.7 million euros for 2015," it said, in a statement of the company's first-half activity.
Around two-thirds of the 9.7 million comes from fencing and other security measures, and the rest from loss of income caused by closure of the line.
Thousands of migrants are camped out around the port in the northern city of Calais, seeking to climb aboard trucks heading for England and the freight trains that haul them through the tunnel.
At least four people have died in and around the tunnel entrance in recent weeks.
France and Britain signed an agreement last September, creating a fund of five million euros ($5.6 million) per year to help Calais cope with the migrant influx.
The money was earmarked for reinforcing security around the port and access to the tunnel.
Rail traffic has also been hit by striking French seamen, protesting plans to sell off their cross-Channel ferries.