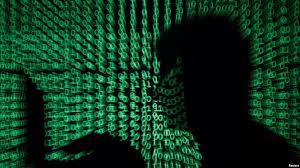 Ransomware eclipsed most other forms of cybercrime as on-line crime surged in 2017, European policing agency Europol said on Wednesday, citing high-profile attacks such as "WannaCry" that reached millions of computers.
Europol coordinated several successful cross-border operations against cybercriminals last year. But national authorities urgently need to devote more resources to targeting the developers of hacking tools, the agency's head said.
"The last year has been exceptional, given the size and the type and the range of the attacks that we've seen," Europol director Rob Wainwright said, detailing an annual review of Internet crime threats.
"Growing sophistication in the cybercrime community", where criminal groups band together to deliver "cybercrime services", is becoming the major engine of growth in online crime undertaken for illegal profit, he said.
Ransomware "has eclipsed most other cyber-threats. ..indiscriminately affecting victims across multiple industries in both the public and private sectors," the report said.
The 80-page report also named data breaches, darknet markets, extortion of youth for child pornography and payment fraud as growing threat areas.
Wainwright said Europol is setting up a special unit to fight darkmarket operations, where credit card information is increasingly being sold in addition to drugs, impacting the retail, airline and hotel industries.