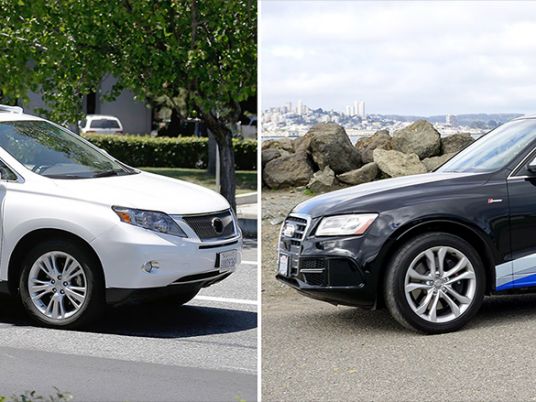 European Union policy makers and European vehicle manufacturers have reached their first agreement on the future of self-driving cars and their place on the continent's roads.
The "Declaration of Amsterdam" endorsed on Thursday by the Informal Transport Council represents a first agreement among all parties regarding how potentially life-saving technologies are to be deployed on European roads.
Tackling the issues surrounding connected and autonomous vehicles is a key focus for The Netherlands which in 2016 is the European Union's president nation.
The Dutch Minister of Infrastructure and the Environment, Melanie Schultz van Haegen, stated: "Today for the first time, we have talked at the European political level about self-driving vehicles and the measures required for their smooth introduction in Europe. We want to pick up the pace because there are many gains to be made for mobility. Connected and automated vehicles will make our roads safer, more sustainable and more efficient."
Schultz van Haegen has already been very active in raising the profile and highlighting the benefits of these innovations, playing a key role in the recent European Truck Platooning Challenge. The initiative saw six three-truck platoons semi-autonomously drive across Europe at a set distance from each other and arrive in Rotterdam, the Netherlands on April 6.
Speaking at the Transport Council, Erik Jonnaert, Secretary General of The European Automotive Manufacturers Association (ACEA) said: "Connected and automated driving is an important part of our response to future mobility challenges, in terms of balancing the growing demand for transport and mobility with environmental protection and increased safety. But even though this revolution is shaping our industry at a rapid pace, there are many challenges on the road ahead."
However, all parties accept that the agreement is simply a first step. Road infrastructure will require a serious overhaul to support connected car needs, as will laws regarding liability and data.
Nevertheless it is a huge first step.
"Our industry welcomes the Declaration of Amsterdam as an important milestone that promotes much-needed cooperation between automobile manufacturers, national governments and the EU institutions," Jonnaert added.