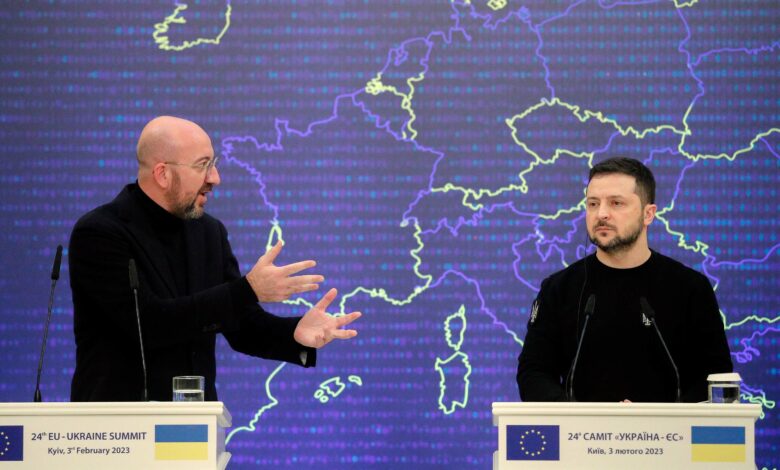 A European Union official has underlined that "there is an open invitation to President Volodymyr Zelensky to visit Brussels," but would not comment on whether he will be present at a meeting of European leaders in the Belgian capital this week.
Zelensky was asked whether he would travel to Brussels to address EU leaders during a news conference last Friday in Kyiv with Charles Michel, President of the European Council and Ursula von der Leyen, President of the European Commission.
"There is significant risk and Charles knows about this. We've discussed about this many times," said Zelensky.
"I really want to travel," he said, but "there are big risks about me traveling abroad."
Last December, Zelensky traveled to the US to meet with US President Joe Biden and addressed the US Congress.
The Ukrainian president could now travel to address EU leaders at an extraordinary two-day summit scheduled for February 9-10.
Ukraine has officially applied to join the EU and Ukraine was granted EU candidate status in June 2022.
In an interview published January 30, Prime Minister Denys Shmyhal told Politico that Ukraine has an "ambitious plan" to join the European Union within the next two years.