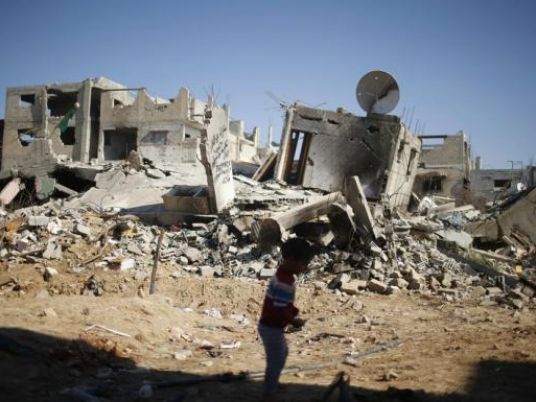 The Palestinian Islamist group Hamas should be removed from the European Union's terrorist list, an EU court ruled on Wednesday, saying the decision to include it was based merely on media and internet reports.
However, the General Court of the European Union, the bloc's second highest tribunal, said EU member states could maintain their freeze on Hamas's assets for three months to give time for further review or to appeal the ruling.
Israeli Prime Minister Benjamin Netanyahu swiftly called on Europe to maintain the ban. "We expect them to immediately put Hamas back on the list," he said in a statement from Jerusalem, denouncing Hamas as "a murderous terrorist organisation".
Hamas holds sway in the Gaza Strip and its founding charter calls for the destruction of Israel. It has regularly clashed with the Jewish state, most recently in a 50-day war this summer.
However, most Western countries, including the United States, agree with Israel that it is a terror organisation, pointing to indiscriminate rocket strikes out of Gaza and waves of suicide attacks, primarily between 1993 and 2005.
Hamas says it is a legitimate resistance movement and contested the European Union's decision in 2001 to include it on the EU terrorist list and to freeze its funds.
The EU court did not consider the merits of whether Hamas should be classified as a terror group, but reviewed the original decision-making process. This, it said, did not include the considered opinion of competent authorities, but rather relied on press and Internet reports.
"The court stresses that those annulments, on fundamental procedural grounds, do not imply any substantive assessment of the question of the classification of Hamas as a terrorist group," the court said in a statement.
It added that if an appeal against its ruling was brought before the EU's top court, the European Court of Justice, the freeze of Hamas funds should continue until the legal process was complete.
Appeals, which can only be based on points of law, may be brought within two months. The appeal itself would typically last about a year and a half.