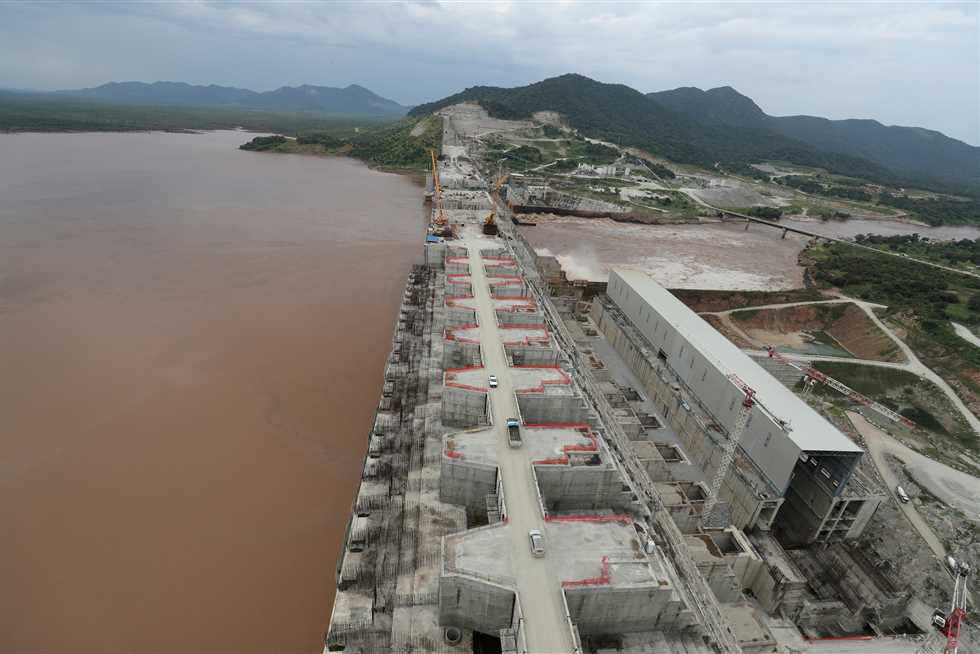 Egypt's Ministry of Irrigation and Water Resources on Wednesday said that differences prevailed in the sixth day of negotiations regarding the Grand Ethiopian Renaissance Dam's filling and operation, which began on Friday under the African Union's sponsorship.
In a statement, the ministry said that Ethiopia's continued adherence to its stance regarding technical and legal points is narrowing the chances of reaching a settlement, given that these points represent what Egypt views as the backbone for an agreement.
Egypt's concerns include re-filling after periods of prolonged drought, the dam's annual operating rules, the legal approach regarding any future projects on the Blue Nile, existing agreements establishing a way to resolve disputes, the statement added.
Ethiopia has declined to address these issues in an agreement, the statement said, while seeking to continue unilaterally operating the dam on its own without regard for Egypt and Sudan's input.
"Egypt will not accept any incomplete dealings that do not take into account Egyptian concerns or delay the discussion of contentious issues between the three countries," the statement said, adding that Egypt has presented many alternatives that Ethiopia rejected.
Meetings will continue on Thursday for the seventh day, in preparations to submit its final report to the African Union.
The Ethiopian Prime Minister announced on Tuesday that his country will start filling GERD's reservoir to take advantage of the heavy rain season, assuring that this will not bring any harm to Egypt.
He added that Ethiopia's disagreements with Egypt over the operation and filling of the dam will be solved through African means.
The water resources ministers of the three countries, Egypt, Ethiopia and Sudan, started series of meetings that on Friday as part of the relaunching of negotiations, which is now sponsored by South Africa as the current president of the AU, and scheduled to continue until July 11.
The negotiations is attended by observers from the United States, the European Union, South Africa, representatives of the African Union Office and the African Union Commission, and legal experts from the African Union Office.
Discussions during the previous days revealed that no consensus has been reached between the three countries at the technical and legal levels.
It was agreed to continue the discussions by holding bilateral meetings for the observers with the three countries separately, within the framework of working to benefit from the expertise available to the observers and receiving their proposals if necessary regarding the contentious points.
Last month, Egypt called on the UN Security Council to intervene in the GERD dispute in order to help Egypt, Ethiopia and Sudan continue their negotiations, in accordance with international law, to reach a fair and balanced solution.
The move came after the Sudan-mediated talks, during June 9 to 13, failed to reach an agreement on filling and operating GERD. Ethiopia has announced that it would start filling GERD's reservoir unilaterally.