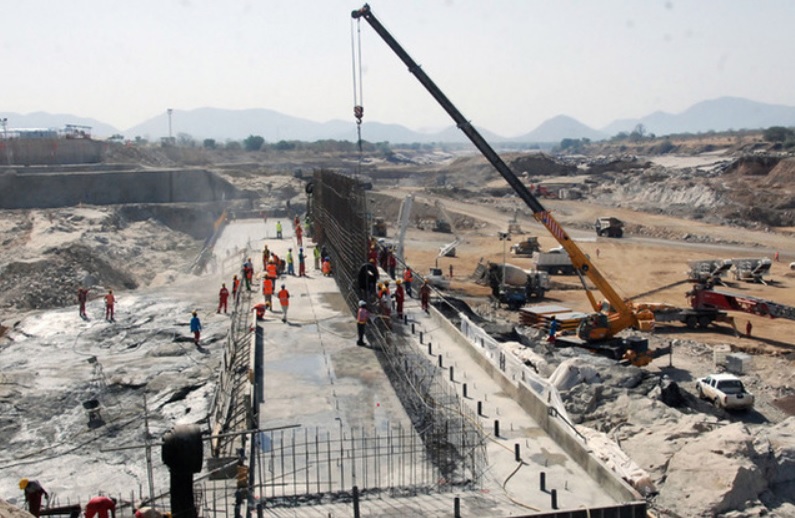 Ethiopia announced Wednesday that it will not participate in the latest round of negotiations on the Grand Ethiopian Renaissance Dam (GERD) held February 27 and 28 at Washington.
The Ethiopian water ministry issued a statement explaining that it skipped the tripartite GERD negotiations with Sudan and Egypt since "Ethiopia did not conclude its discussions locally with the relevant authorities on the dam."
The US Department of Treasury has been notified that Addis Ababa is not participating, the statement added.
Egypt's Minister of Irrigation and Water Resources Mohamed Abdel-Ati, and his accompanying technical delegation, arrived in the US capital on Tuesday to continue negotiation sessions regarding rules for filling and operating the GERD.
This meeting was to be held in the presence of the Ministers of Foreign Affairs, Irrigation, and technical and legal delegations from the three countries (Egypt, Sudan, and Ethiopia), under the auspices of the US Department of Treasury, and with the World Bank's involvement.
The previous round of talks on February 12 and 13 saw the concerned parties agree that that the US and World Bank would finalize a comprehensive agreement regarding the filling and operating of the GERD.
Egypt's Foreign Minister Sameh Shoukry has said following the latest round of negotiations that the final agreement would be signed between Egypt, Ethiopia, and Sudan before the end of February.
Under the auspices of US Treasury Secretary Steven Mnuchin and World Bank representatives the negotiations started in November and brought together the foreign ministers of Egypt, Sudan and Ethiopia in Washington.
The meetings discussed regulations for operating and filling the GERD in various stages, including drought, alongside long-term operating rules and coordination between the three countries, and a binding mechanism to resolve any disputes that may arise over the interpretation or application of the agreement.
Egypt, which relies considerably on fresh water from the Nile, has voiced concerns that the GERD would negatively impact the country's water supply in light of the country's growing population, which has officially reached 100 million.
Ethiopia, on the other hand, has stressed the importance of the project to bolstering the economy in the country, where more than half of the population currently lives without access to electricity.
Edited translation from Al-Masry Al-Youm