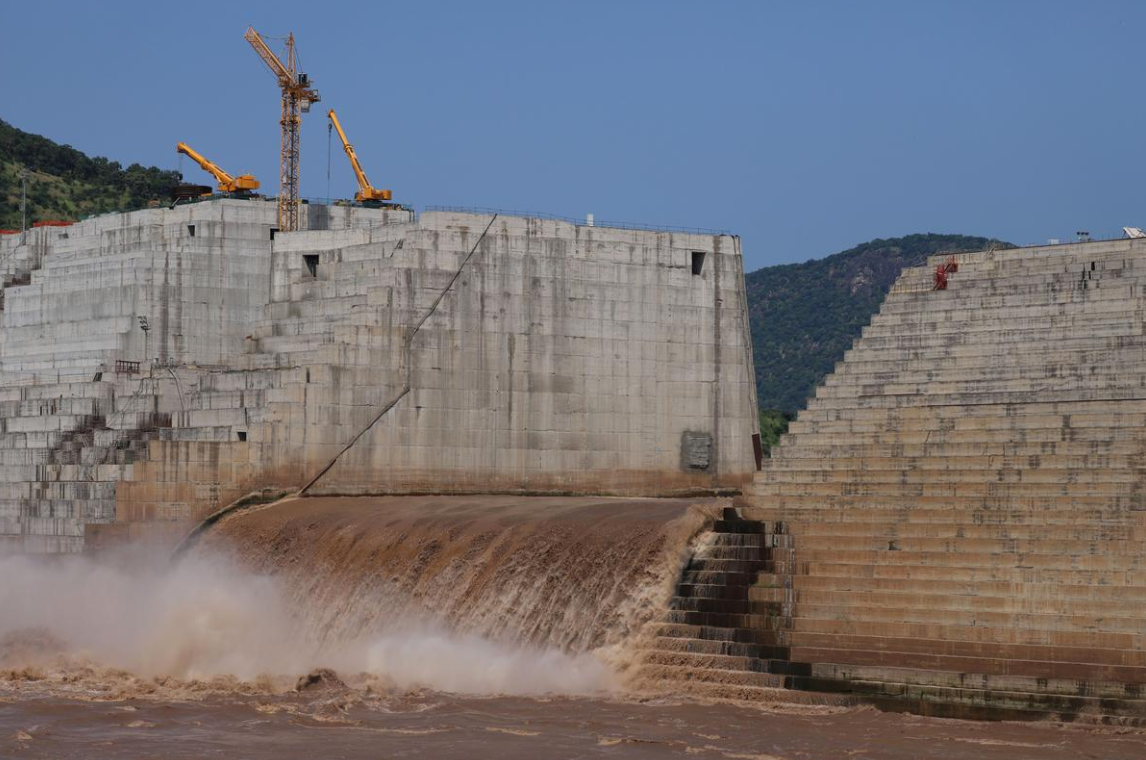 Ethiopia announced that 75 percent of the Renaissance Dam's construction on the Blue Nile has been completed, while Prime Minister Abiy Ahmed proclaimed that the second phase of the dam's filling will take place August 2021 – in conjunction with the continuation of negotiations with Egypt and Sudan.
According to Ahmed, the second filling will take place during the rain season and is anticipated to hold 18.4 billion cubic meters of water.
Construction work implemented from September to August 2021 will be critical in completing construction by 2023, he said.
In a tweet, Ahmed expressed his gratitude to the administrators and workers of the dam.
On Thursday, the Ethiopian Prime Minister participated in a meeting to follow on up the Renaissance Dam project in the presence of the foreign and irrigation minister.
A meeting between Egypt, Sudan and Ethiopia was held Wednesday to discuss the Grand Ethiopian Renaissance Dam, with a draft of proposals to be submitted to the water ministers on Friday, a statement from the Egyptian Ministry of Irrigation announced.
The meeting was held under the auspices of the African Union in the presence of observers from the member states of the African Union Bureau, the US, the EU, and experts of the African Union Commission, with the aim of reaching a binding agreement regarding the dam's filling and operation.
An official statement issued by Egypt's Irrigation Ministry said that the ministers agreed on several executive steps during the mini-African summit held on July 21, and the six-way meeting of foreign and irrigation ministers from all three countries.
A small committee consisting of a technical member and a legal member from each country, in the presence of observers and experts, began to compile proposals into a single draft, the statement added, with the draft set to be presented to the water ministers of the three countries next Friday.
According to the statement, this move comes as part of the framework of efforts to finally reach a consensus regarding all remaining contentious points and to prepare a report to be presented to the President of South Africa, the current chair of the African Union, on August 28.