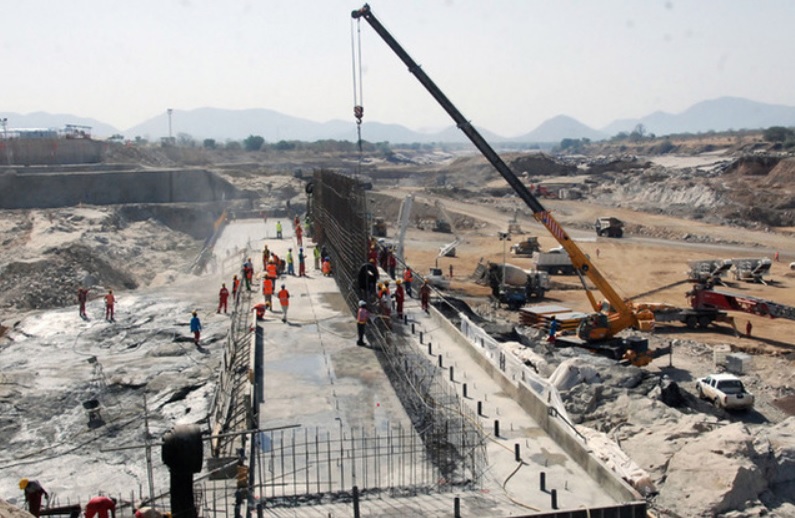 The Grand Ethiopian Renaissance Dam meeting, which concluded on Monday evening, failed to address the dam's technical aspects and was limited to discussing procedural aspects and deliberations on the meeting's agenda without discussing substantive issues, due to Ethiopia's refusal to discuss Egypt's proposal towards Ethiopia and Sudan, Egypt's Ministry of Water Resources and Irrigation said in a statement.
In light of this stumble, the statement said an urgent meeting of the independent scientific group was set in Khartoum at the end of September to discuss Egypt's proposal on filling and operating the Renaissance Dam, as well as Ethiopia and Sudan's own proposals in this regard.
The statement affirmed Egypt's belief in the importance of Ethiopia's side engaging in serious technical negotiations during the forthcoming meetings on the basis of good faith, reaching an agreement as soon as possible to achieve the common interests of the three countries, in accordance with the provisions of the Declaration of Principles signed in Khartoum on March 2015.
The ministries of water resources from the three countries will convene on October 4-5 to approve the rules of filling and operating the Renaissance Dam, the statement added.
Egypt has offered a technical vision based on limiting the filling years of the reservoir from seven to ten years, which will mitigate the impact of the dam on Egypt and Sudan's water share of the Nile.
The timing of filling will be in accordance to the flooding and drought seasons occurring on the Ethiopian plateau, though the Ethiopian side refuses to increase the number of filling years and sticks to only three years.
Edited translation from Al-Masry Al-Youm