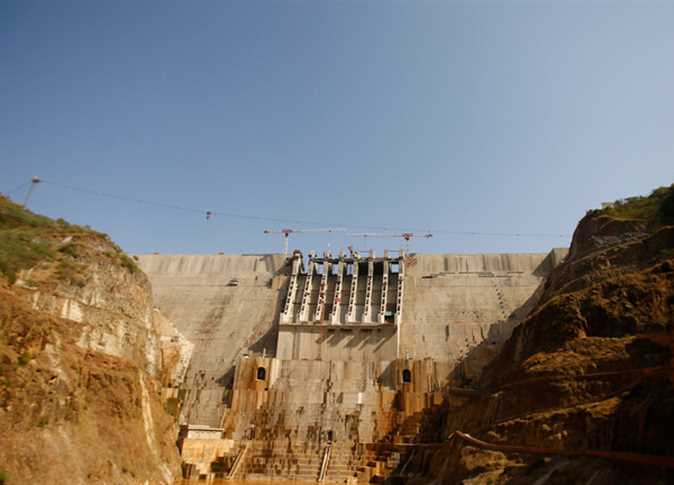 Ethiopia's Foreign Ministry said Friday that the decision to recall its ambassadors from Egypt and Sudan has nothing to do with the Grand Ethiopian Renaissance Dam (GERD) dispute.
The spokesperson for Ethiopia's Ministry of Foreign Affairs Nebiat Getachew explained that this is simply a routine procedure Addis Ababa performs from time to time, as some ambassadors have completed their four year work period.
This includes Ethiopian ambassador to Cairo Dina Mufti, who worked for three years in Kenya and one year in Cairo.
Ethiopia, according to Getachew, has recalled ambassadors in a total of nine countries: Egypt, Sudan, Russia, Britain, Belgium, Morocco, Algeria, Australia, and Cuba.
Ethiopia's National Council on the Construction of GERD recently voiced displeasure over a recent statement from the US Department of Treasury regarding the dam.
"External interference and a move to put pressure on Ethiopia in the GERD negotiations is unacceptable. The next negotiations should be conducted wisely and prioritize Ethiopia's national interest," said Deputy Prime Minister and chairman of the council Demeke Mekonnen.
The Ethiopian Minister of Water, Irrigation and Energy Seleshi Bekele, also a member of the council, briefed council colleagues on the current status of the project and negotiations.
"Though the US was invited in the negotiations as an observer, it later acted as a mediator and then drafted an agreement, which is unacceptable by the Ethiopian side," he said.
Egypt took part in the latest meeting over the Grand Ethiopian Renaissance Dam (GERD) in Washington on February 27 and 28, which produced a final agreement regarding filling and operating the GERD.
Representatives from Addis Ababa were noticeably absent from the meeting, and only Egypt has signed the agreement so far.
The Ethiopian News Agency said that the filling of the dam will begin in July, while the completion of the entire project is scheduled for 2023.
Egypt's Ministries of Foreign Affairs and Water Resources rejected Ethiopia's plan to fill the reservoir of GERD in parallel with construction work on the dam regardless of whether an agreement has been reached with downstream countries.
Egypt relies on fresh water from the Nile and has voiced concerns that the GERD would negatively impact the country's water supply, especially in light of overpopulation fears, and has thus insisted throughout negotiations that measures be put in place to protect downstream countries in case of drought during the filling process at the dam.
Edited translation from Al-Masry Al-Youm