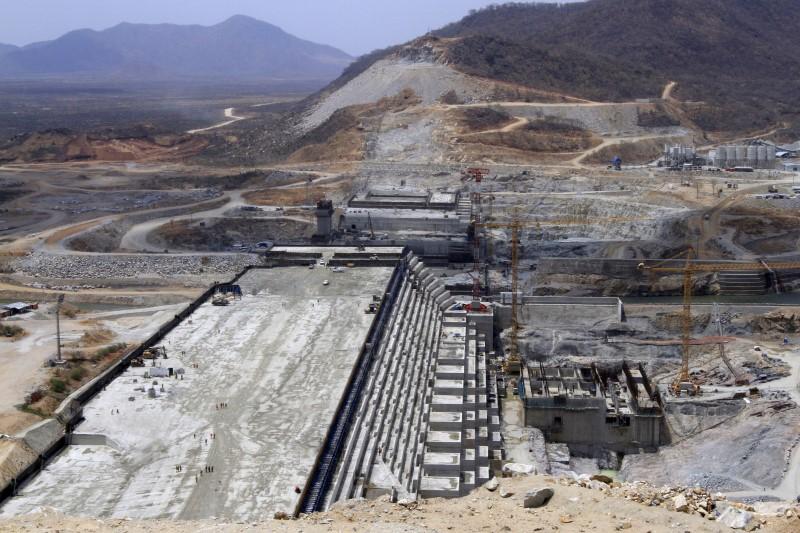 The Egyptian Foreign Ministry said on Sunday it was notified by Sudan that Ethiopia has requested to postpone a tripartite ministerial meeting regarding the Grand Ethiopian Renaissance Dam (GERD).
The Foreign Ministry said it is aware of the circumstances that might have prompted Ethiopia to request a postponement of the meeting and hopes that another meeting will be set as soon as possible.
A state of emergency was imposed by authorities in Ethiopia on Friday for a duration of six months after Prime Minister Hailemariam Desalegn announced his resignation on Thursday.
Desalegn said his resignation was "vital in the bid to carry out reforms that would lead to sustainable peace and democracy".
Hundreds of people have died in three years of anti-government protests in the country. Demonstrations first spread across Ethiopia in 2015 amid calls for political and economic reform and an end to state corruption.
Egypt's Foreign Ministry spokesperson Ahmed Abu Zeid said in a statement that the tripartite meeting was scheduled to take place on February 24-25 in Khartoum with the participation of foreign ministers, water ministers and heads of intelligence services from the three countries.
Abu Zeid said on Sunday that the Foreign Ministry looks forward to the commitment of the time frame set by the leaders of the three countries to resolve the existing technical differences, especially because the GERD issue is important to the peoples of the three countries.
Urgent action is needed to find solutions that safeguard the interests of all, he said.
The meeting was agreed upon during a summit between Egyptian President Abdel Fattah al-Sisi and his Sudanese counterpart Omar al-Bashir in the Ethiopian capital Addis Ababa last month.
Relations between Egypt, Ethiopia and Sudan have soured since 2011 when Ethiopia began the construction of the GERD over the Blue Nile. Upon completion, Ethiopia plans to fill the reservoir with water to power what is planned to become the largest hydroelectric dam in Africa. Egypt has been particularly critical of the dam's construction, arguing that it will reduce its legitimate share of Nile water and thus threaten its water security.