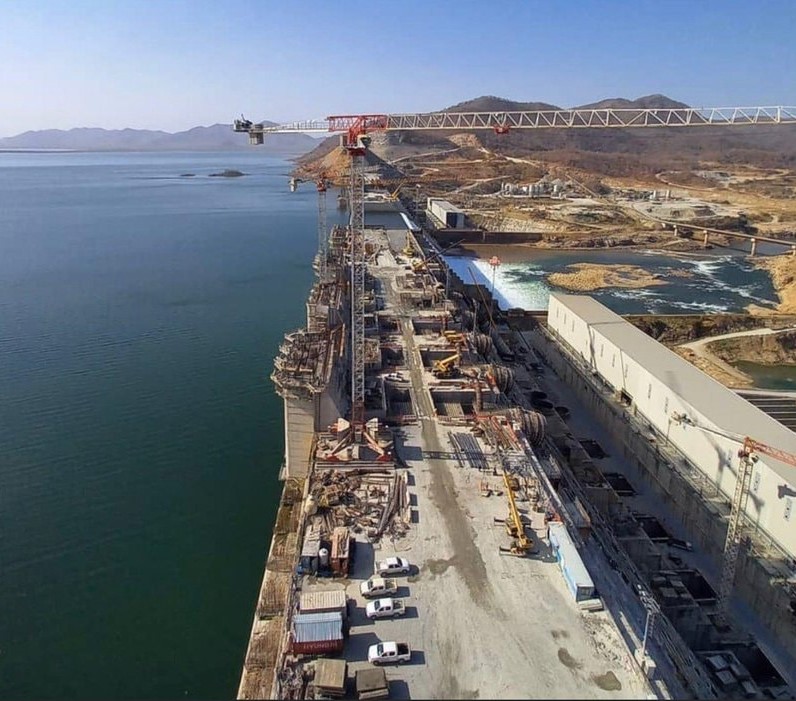 Ethiopia's Minister of Water, Irrigation, and Energy Seleshi Bekele said on Wednesday that country has begun the process of the second filling of the Grand Ethiopian Renaissance Dam (GERD), and will fill the dam on schedule and without changes.
During a press conference, Bekele added that any attempt to block the second filling of the GERD would result in Ethiopia losing approximately one billion dollars.
Bekele called Sudan the largest beneficiary of GERD, saying that Ethiopia expressed its willingness to hear Sudan's concerns about the filling during the recent tripartite meeting in Kinshaha.
During the meeting, Ethiopia reiterated its position on continuing negotiations only under the supervision of the African Union, unlike Egypt and Sudan, who have requested assistance from the US and EU.
The Egyptian Foreign Ministry on Tuesday said that the round of GERD negotiations held in Kinshasa, the capital of Democratic Republic of Congo on Sunday and Monday did not achieve any progress.
Ministry spokesman Ahmed Hafez said that Ethiopia rejected all other proposals and alternatives put forward by Egypt and Sudan in order to develop the negotiation process.
Hafez stressed that it is Ethiopia's stubbornness that has led to the failure of the meeting to reach a consensus. This betrays Ethiopia's lack of political interest to negotiate in good faith, he noted, as it would rather seek to delay the matter through formal and useless negotiations.
The three parties have held several rounds of negotiations over the past decade, but have ultimately failed to reach an agreement.
The construction of the dam, which began in 2011, is considered to be one of Egypt's most serious water issues.
Egypt, which relies considerably on freshwater from the Nile, has voiced fears that the GERD would negatively impact the country's water supply, and has insisted that measures be put in place to protect downstream countries in case of drought during the dam's filling process.
Ethiopia, on the other hand, has stressed the importance of the project to bolster its economy, where more than half of the population currently lives without access to electricity.