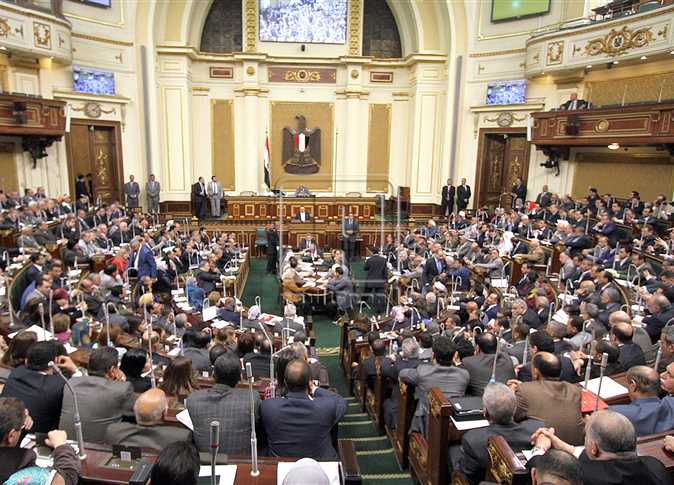 Informed sources from the Parliament's Ethics Committee ​​said, on Sunday, that the Committee had recommended dropping the membership of MP Mohamed Anwar al-Sadat, following accusations that he forgoed the signature of another MP on a draft law, leaked the government's NGOs draft law to foreign embassies, and addressed the European Union without a permit from the Parliament.
Minister of Social Solidarity Ghada Wali filed a complaint filed against Sadat to the Parliament for leaking the NGOs draft law.
"Wali accused Sadat of exploiting his position as chair of parliament's human rights committee in the first legislative season [January-September 2016] to leak the NGO draft law to a number of foreign embassies," Al-Ahram news website reported.
MP Sadat embarrassed the Parliament late in January when he said that three luxury cars were bought for millions of pounds for the representatives. The Parliament admitted one day later, in a statement, to allocating LE18 million for three armored Mercedes cars, during the period from December 2015 to February 2016.
The Ethics Committee held a meeting last week to listen to the MP over the charges brought against him, during which Sadat objected to the committee investigating him as a sub-committee and not being fully convened.
The MP demanded the presence of all members of the committee to listen to his testimony, before presenting its report to the Legislative Committee, and Parliamentary Speaker Ali Abdel Aal.
The sources pointed out that the committee will hold another meeting with MP Elhamy Agina on Monday to investigate him over offensive comments against women when he called for virginity tests on female students before beating admitted into college.
Agina's apology does not negate the punishment, said the sources.
Edited translation from Al-Masry Al-Youm
Ghada Wali