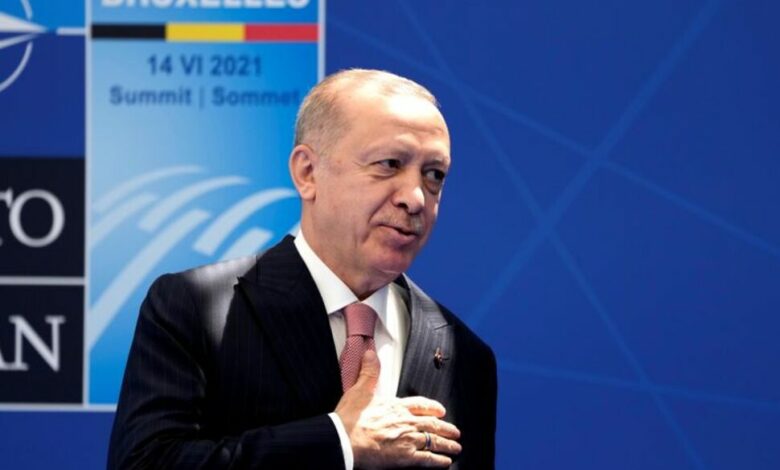 Turkish President Recep Tayyip Erdogan spoke, on Monday, about Turkey's relationship with some countries, including Egypt, stressing that normalization of relations with Cairo is continuing, and there are no major obstacles preventing this.
During an interview with the Turkish channel TRT, Erdogan said that negotiations with Egypt are an ongoing process at lower level, as there was "no reason for high-level talks not to take place."
He added that efforts to develop Turkish relations with Saudi Arabia and the UAE are continuing, while with Armenia it is also witnessing development, and "we exchanged greetings on several occasions."
Erdogan said that the European policy is not a sound policy, and "we hold the stick in the middle with regard to our relations with Ukraine and Russia," noting that "Washington is still training in Syria members of terrorist organizations that carry out attacks against Turkish forces."
Turkey's ties with Cairo have been poor since the military overthrew Egypt's first democratically elected president, Mohamed Morsi of the Muslim Brotherhood. Erdogan, whose ruling AK Party is rooted in political Islam, had been a strong supporter of Morsi.
Turkey has taken rapprochement steps with Egypt last year, as the two parties have held rounds of exploratory talks in Ankara and Cairo, which did not lead to a full normalization of relations.
Turkish Foreign Minister Mevlüt Çavuşoğlu said earlier this year that the talks with the UAE "have made more progress than with Egypt, and that the mutual visits were successful."