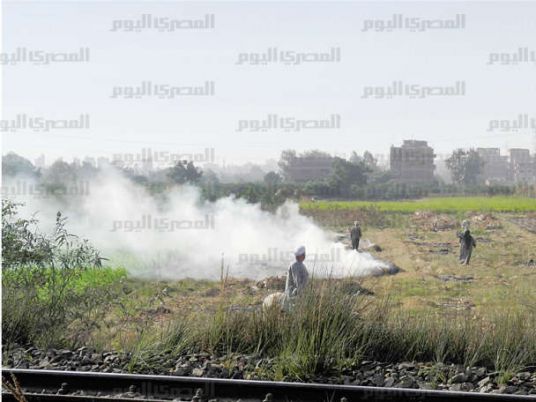 Egyptian Environmental Affairs Agency (EEAA) Chief Ahmed Abul Saud said 200,000 tons of rice husk has been collected, as per the protocol signed with Agriculture Ministry. Another 100,000 tons were collected in accordance with the junior farmer project.
It has been agreed with companies to recycle the husk and make it useful to the industry, Abul Saud said, adding that the burning of the straw, known as the black cloud phenomenon, will end on Saturday.
A large portion of Cairo's air pollution is attributed to agricultural burning, particularly the burning of risk husks, as farmers use the practice to quickly rid themselves of the byproduct of growing rice, which allows some nutrients to return to the soil, though it also contributes to smog, causing health problems.
Edited translation from MENA