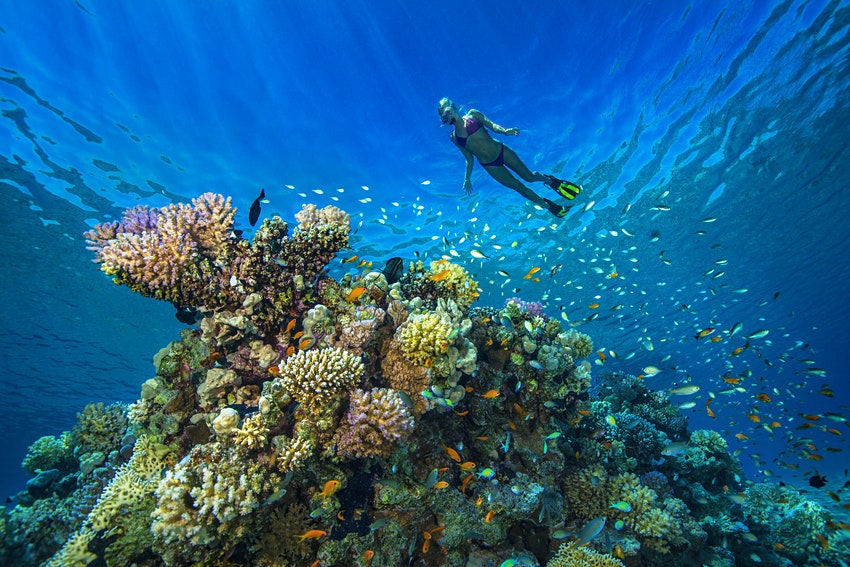 The Environment Ministry's Environmental Affairs Agency announced that under a set of new requirements, some diving activity may resume for tourist boats and cruises in some locations of South Sinai on December 1.
The decision was made in coordination with the Ministry of Tourism and Antiquities and local authorities in South Sinai, as part of the ministry's efforts to achieve sustainable development in the reserves, support eco-tourism activities, preserve natural resources, and support tourism workers.
Many dive sites in Egypt have been closed since March due to the coronavirus pandemic.
Minister of Environment Yasmine Fouad confirmed that the decision includes introductory courses in a number of well-known sites, namely North Lagoon, South Lagoon, the Temple,  Khareeta, and the White Island.
The sites were selected after the ministry conducted a number of field studies and scientific surveys to ensure they met certain environmental requirements.
Fouad added that the decision stipulates that all diving centers and tourist facilities must implement organizational and environmental controls when carrying out marine activities.
Centers must also ensure that safety standards are being met and visitors are abiding by the country's Natural Reserves Law.
In December 2019, Fouad said that Egypt is among the countries most impacted by climate change.
The potential impacts of climate change in Egypt — brought on by considerable loss of agricultural land and rising temperatures — are hard to ignore. They include reduced crop yields, food insecurity, and water stress, with rising sea levels also threatening coastal populations in the country.
Edited translation from Al-Masry Al-Youm