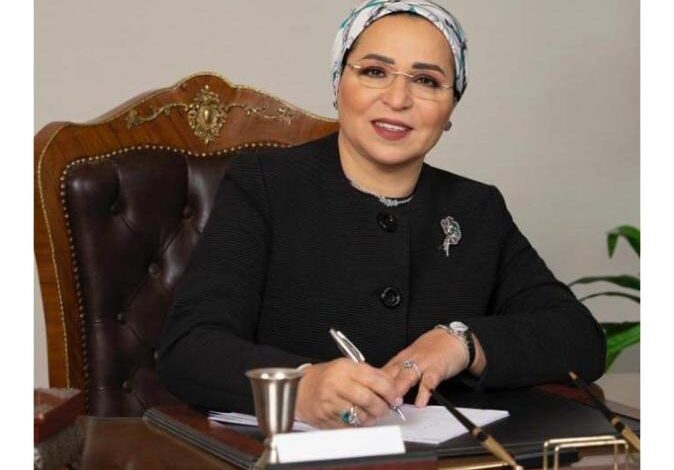 Egyptian First Lady Entissar al-Sisi delivered an important speech at the opening ceremony of the national initiative Dawwie to empower girls, which was held on Sunday at the Grand Egyptian Museum.
Dawwie is The National Girls' Empowerment Initiative promoting girls' voices, access to skills and essential services. Dawwie is led by the National Council for Childhood and Motherhood in partnership with National Council for Women, with technical support from UNICEF.
During her speech, Mrs. Sisi said, "I am very happy to participate with you today in our celebration of the great progress in the file of empowering girls, that file is important and closest to my heart, which receives special attention from the Egyptian state under the leadership of the President of the Republic.
She strongly believes and affirms that Egyptian girls are the leaders and pioneers of the future, and that investing in them is an investment in building a brighter future for the country."
She added: "The girls of Egypt have always proven that they are up to the level of trust and responsibility".
Perhaps the launch of Dawwie initiative to empower the Egyptian girl is one of the most important development projects that Egypt is witnessing in its contemporary history.
These achievements stretch beyond the villages of the presidential initiative, Decent Life.
This is good evidence of the support that the girl's empowerment file enjoys from the highest levels of the Egyptian state."
Mrs. Sisi continued, "I affirm my pride in the successes achieved by the national initiative (Dawwie) so far in reaching the girls of Egypt on the ground in the villages of 21 governorates, to listen to them in schools, youth centers, universities, and others and to develop their skills by obtaining the skills, information, and services necessary for success.
There is also an element of qualifying and empowering them to create a believing and understanding society for equality."
She concluded by saying: to every Egyptian girl, you are the strength of Egypt, its bright future and the hope for a more advanced and prosperous society, and a golden age awaits you, its way paved with all legislation and decisions to help you achieve your dreams and aspirations to raise the name of your country in every location and everywhere.
Egypt is all with you in its leadership, institutions, national initiatives and all thanks to all the organizers and partners who support the national initiatives to empower girls."