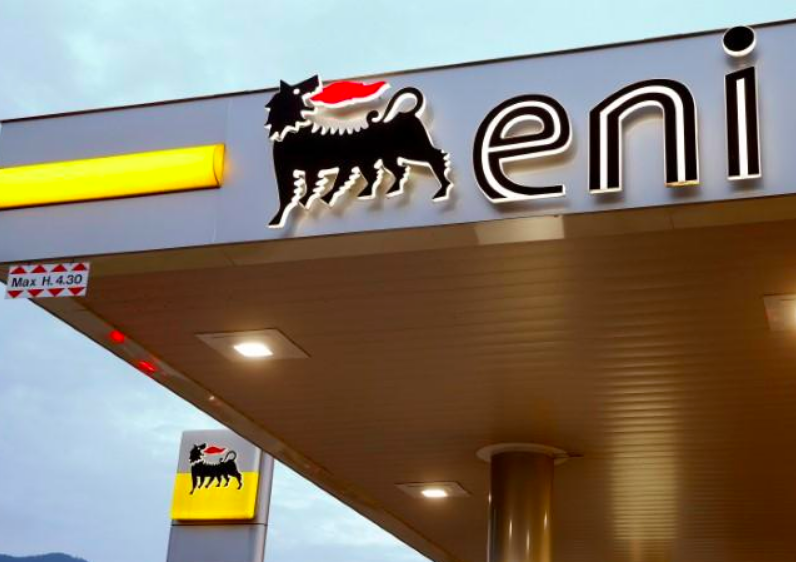 Italian oil major Eni (ENI.MI) on Friday reported a 31 percent rise in first-quarter profits, boosted by higher oil prices and output and confirmed its production growth targets for the current year.
Eni said adjusted net profit in the quarter was 0.978 billion euros ($1.18 billion), in line with an analyst consensus provided by the company of 0.98 billion euros.
Royal Dutch Shell RDAs.L, Total (TOTF.PA) and ConocoPhillips (COP.N) all reported strong growth in profits on Thursday on the back of higher output and soaring oil prices.
Brent crude oil prices in the first quarter have risen above last year's $54.5 to average around $67 a barrel as OPEC continues to keep a cap on supplies amid growing demand.
State-controlled Eni said production in the first three months rose 4 percent to 1.87 million barrels of oil equivalent.
It confirmed its business plan target of production growth for the full year of 4 percent, lifted in part by ramp-ups at major fields in Egypt, Kazakhstan and Indonesia.
Thanks to bumper gas discoveries in Mozambique and the Zohr field in Egypt, Eni has one of the strongest discovery records in the industry.
"In the first quarter of 2018, Eni achieved excellent economic and financial results, over and above the rising price of oil," Eni CEO Claudio Descalzi said.
He confirmed the company's cash neutrality – funding of capex and dividend – at a Brent price of $55 in 2018.
At 0712 GMT Eni shares were down 0.2 percent while the European sector .SXEP was up 0.1 percent.