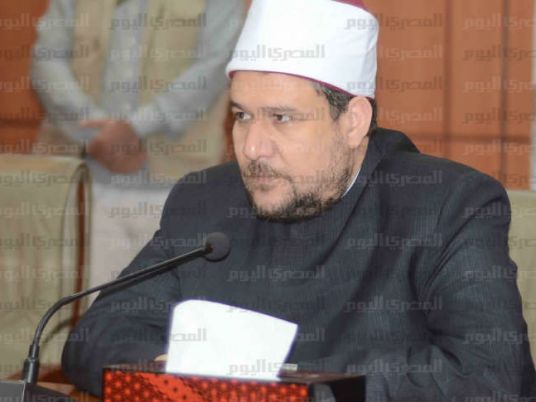 There is a conspiracy against the Middle East region to seize its oil and economic capabilities and undermine its entity for making Israel the major power in the area, said Religious Endowments Minister Mohamed Mokhtar Gomaa, according to the State Information Service (SIS) website.
Gomaa said the history of the Muslim Brotherhood group proved that there had been always a clash between the group and government, SIS quoted the minister saying in an interview with Alanbaa Kuwaiti newspaper. "However, this time the clash is with the people."
He said that there is no return to any of the former two regimes.
"We need a new regime of honorable leaders who do not cooperate with remnants of the former regime who spread corruption," said Gomaa.