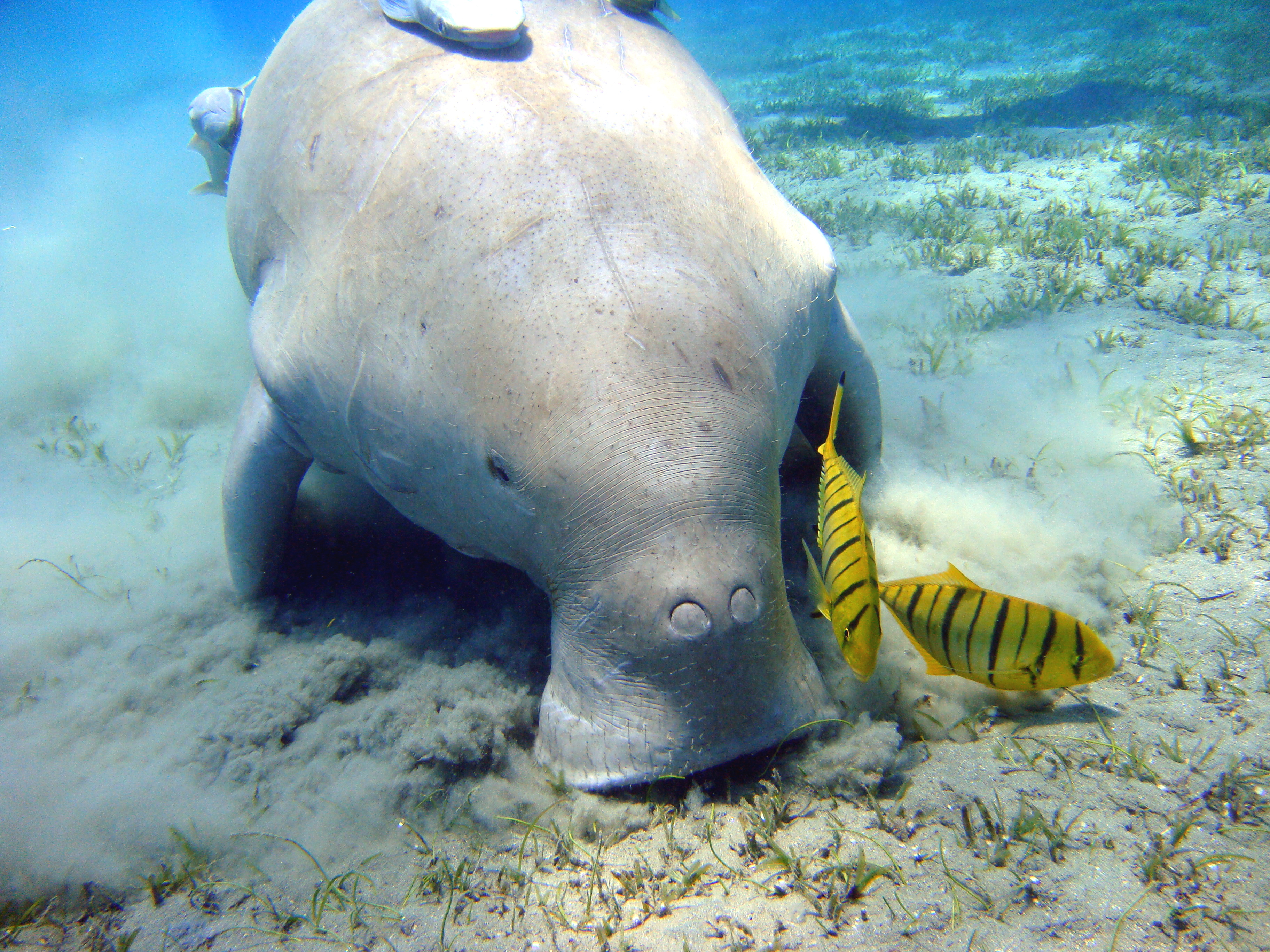 The Hurghada Environmental Protection and Conservation Association (HEPCA) has reported the discovery of a dead dugong, a rare and endangered marine animal, at the beach on the Red Sea city of Marsa Alam.
The animal was three meters long, 90 centimeters wide, and a male. It died after suffering a laceration to its head from a boat propeller, and its remains will be buried.
The Scientific Advisor to the HEPCA, Mahmoud Hanafy, said that the dugong is a vital part of Egypt's tourism industry with people coming from all over the world to see them.
Hanafy, who is also a professor of Marine Sciences at the University of the Suez Canal, warned that the dugong population is highly vulnerable. He stressed that the HEPCA will cooperate with local authorities to push for stricter boating regulations, such as placing nets on propellers.
The dugong lives primarily on seaweed. It is threatened with extinction in places where coastal development and industrial activity pollute its shallow water habitat.
Marsa Alam is home to a small dugong population, and the city has many tourism companies that take tourists to watch and swim with the creatures.