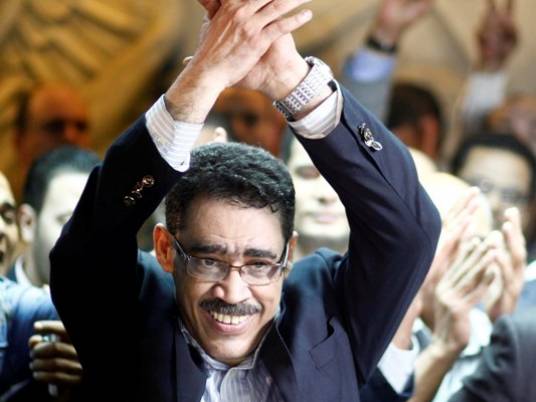 A competition for Egypt's best photojournalism in 2014 is being organized by the Chairman of the Journalists Syndicate Diaa Rashwan, the founder of El Sawy Culture Wheel Mohamed El Sawy and members of the Journalists Syndicate board.
The competition, titled "Egypt 2014," is being held for the 8th year in a row in the style of the World Press Photo competition.
About 120 journalists belonging to Egyptian and international institutions and agencies, will participate in the competition by displaying the best photos they captured in 2014.
Photos should reflect the most important political and social events and various scenes that occurred on Egyptian streets during 2014. A number of prominent photojournalists in Egypt will be honored beside the winners at the end of the competition.