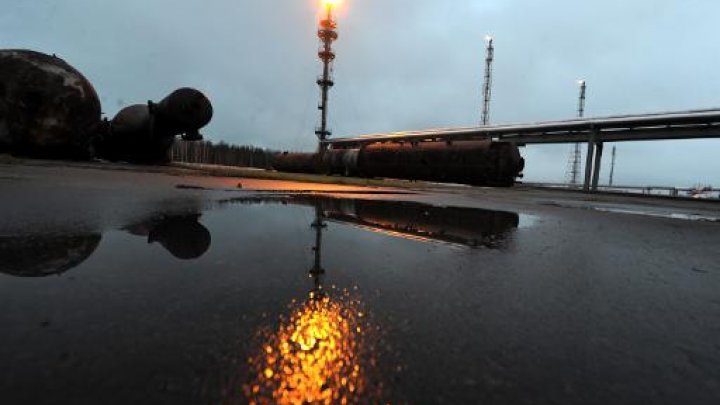 The East Mediterranean Gas (EMG), the company co-owned by Mubarak-era businessman Hussein Salem, denied on Sunday circulated reports about its involvement in a gas deal between Egypt and Israel, Haaretz website reported.
News reports had mentioned that gas would be delivered from Israel to Egypt through a pipeline originally constructed by EMG to export Egyptian gas to Israel.
"Recently, various stories have been published concerning the possibility of Israeli gas being delivered to Egypt via the undersea pipeline built by EMG East Mediterranean Gas, and controlled by it. Some of the articles mentioned the Egyptian company Dolphinus Holdings as a party to talks or these agreements. EMG is in no way involved in these contacts," Haaretz quoted EMG on Monday.
The partners in Israel's offshore Tamar gas field have announced they are negotiating the sale of at least 5 billion cubic metres of gas over three years to private customers in Egypt via an old pipeline built to send gas in the other direction, Reuters reported in October.
In April 2012, Egypt's state-run gas company terminated a controversial natural gas deal with Israel.
The Egyptian Cabinet earlier denied in May 2014 the import of gas from Israel and referred to the news as "rumors" spread by different newspapers and media.
Noble Energy and Union Fenosa Gas announced a letter of intent for the export of Tamar natural Gas to existing Liquefaction Natural Gas facilities (LNG) in Egypt on 5 May.
The letter of intent indicated that the contract would last for 15 years and a total gross sales quantity of up to 2.5 trillion cubic feet (Tcf) of natural gas, approximately 440 million cubic feet per day over the period, Noble Energy, which operates Tamar with a 36 percent working interest, announced.
In response, the Tamar partnership said it had no direct connection with any prospective agreement using the pipeline, but said that, to the best of its knowledge, there had been contact with EMG, Haaretz reported.