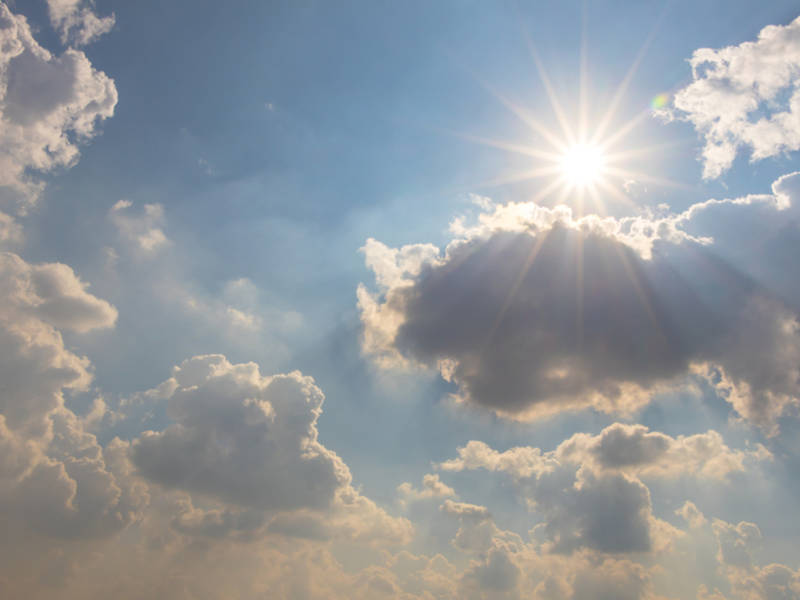 The Chairman of the Egyptian Meteorological Authority (EMA) Ahmed Abdel Aal said that Egypt is far from the path of radioactive dust caused by a nuclear explosion in the Russian city of Severodvinsk.
In a statement on Wednesday, Abdel Aal added that Egypt during the summer is not exposed to any air masses coming from Russia, unlike winter which sees Egypt sometimes affected by the extension of the Siberian high.
Currently, Egypt is affected by India's seasonal low lag which brings in an air mass coming from southern Europe, accompanied by northwestern winds turning to southwestern that raises temperatures to peak on Cairo for Thursday.
Temperatures will return to normal from Friday.
Meteorologists predict hot weather for the western and eastern coasts on Thursday and very hot weather for the country's remaining parts during daylight. Temperatures will grow colder by night throughout the country.
Egypt's government has denied any connection between an explosion in Russia suspected to be a nuclear missile test, and the Dabaa nuclear power plant in Egypt being constructed by the Russian company Rosatom.
"The Nuclear Power Plants Authority (NPPA) said there is absolutely no connection between the test on a nuclear fuel missile and nuclear power plants in general," the government said in a Facebook statement.
Edited translation from Al-Masry Al-Youm