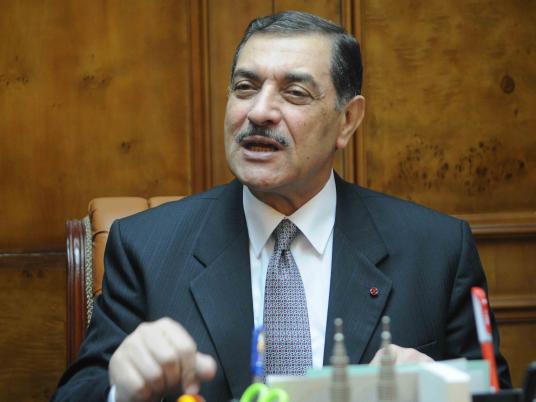 An electoral list competing in the ongoing elections for Egypt's House of Representatives has decried what its leaders suggest is a dominance of money and state bias during the first round of polls, which ended late October.
Leading members from the Republican Alliance of Social Forces have said the polls reflected the influence of "capitalism" in the political arena, accusing the state of tarnishing the alliance's candidates.
Hossam Kahirallah, a former deputy director of Egypt's General Intelligence Service and a leading member of the alliance, said "if capitalism takes hold of the House of Representatives, it will doom the nation's interests."
Speaking during a conference in Ashmoun, Monufiya, Khairallah said most of the competing electoral lists had added "capitalists" to their ranks. "They want to serve the interests of their businessmen owners," Kahirallah said, defending his alliance as "hosting many marginalized groups".
For the Love of Egypt (FLE), an electoral alliance of several political parties and public figures chaired by retired army general Sameh Seif al-Yazal, won all of the 60 seats allocated for list-based candidacies during the first round. Many observers consider FLE a representative of the state.
"Our list is enduring a ferocious war and there are attempts by the state security and media bodies to tarnish our candidates," said Tahany al-Gebaly, a former deputy president of the Supreme Constitutional Court and the general coordinator of the Republican Alliance of Social Forces.
"There are facilitations provided by the state to the other rival list which claims to be the 'state's list'," Gebaly said during the same conference in Monufiya, puportedly referring to the FLE list.
The High Elections Commission admitted violations concerning electoral campaigns during the first round but said they were on a very limited scale.
The second and final round of elections is slated for November 22.
Edited translation from Al-Masry Al-Youm