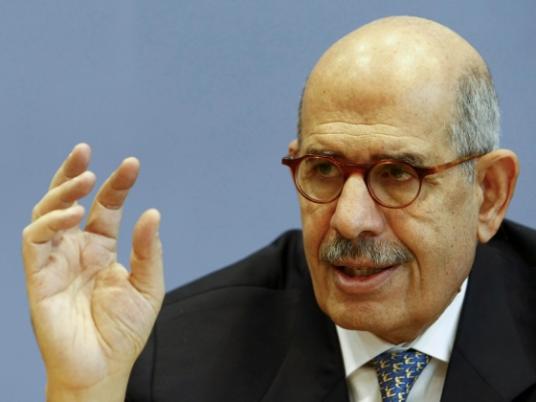 Mohamed ElBaradei, former director general of the International Atomic Energy Agency, has welcomed the agreement that was signed on Sunday by six world powers with Iran regarding its nuclear program.
"After a decade of failed policies, the world has become a better place with the deal with Tehran," he wrote on Twitter. "Equality, trust, respect and dialogue are key to settlements of any conflict in the world."
The six powers that signed the deal in Geneva are the United States, Russia, China, France, Britain and Germany.
The agreement confines Iran's nuclear program in return for lifting sanctions against it that amount to US$7 billion.
Edited translation from Al-Masry Al-Youm