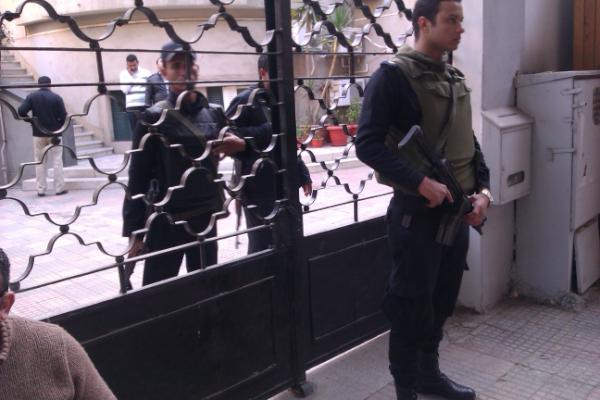 The Board of Trustees of the Egyptian Initiative for Personal Rights called on the government to end the state of tension between state institutions and independent human rights organizations.
The initiative announced it would continue to struggle for abolishing the defective law which regulates the performance of NGOs until its replaced by a democratic law to regulate the civil society organizations work.
The current law sets full government control over all the activities and funding of NGOs, the appointment of members of boards of directors, and enables the government to dissolve civil society organizations without a court ruling and impose sanctions on them over administrative irregularities, said the initiative in a statement Sunday.
"EIPR and other independent rights organizations have repeatedly called for a democratic law, consistent with Egypt's Constitution and its international commitments; a law that would give society full access to the expenditure of NGOs while disallowing government interference in their activities as long as they remain within the bounds of the Constitution," the statement added.
The statement criticized previous governments and the current government for ignoring its demands, saying the Ministry of Solidarity avoided direct meetings with the organization to agree on amendments to the law.
The statement pointed out that the current law could jail civil society organizations workers for long periods over loose accusations.
"EIPR states once again that it will continue to defend the civil and political rights of Egyptians and their right to social justice and a dignified life. It will do this in its current legal form as a limited liability company, acknowledged by the state and in keeping with Egyptian law. EIPR will also seek to register a body under the current NGO law to conduct activities that fall within its provenance and to acquaint itself with the freedoms it may allow," the statement stated.
Since Egypt is currently witnessing the worst era for violating human rights and law in decades, the Initiative's board calls on the 25 January revolution advocates to continue their struggle for freedom, dignity and social justice, the statement concluded.