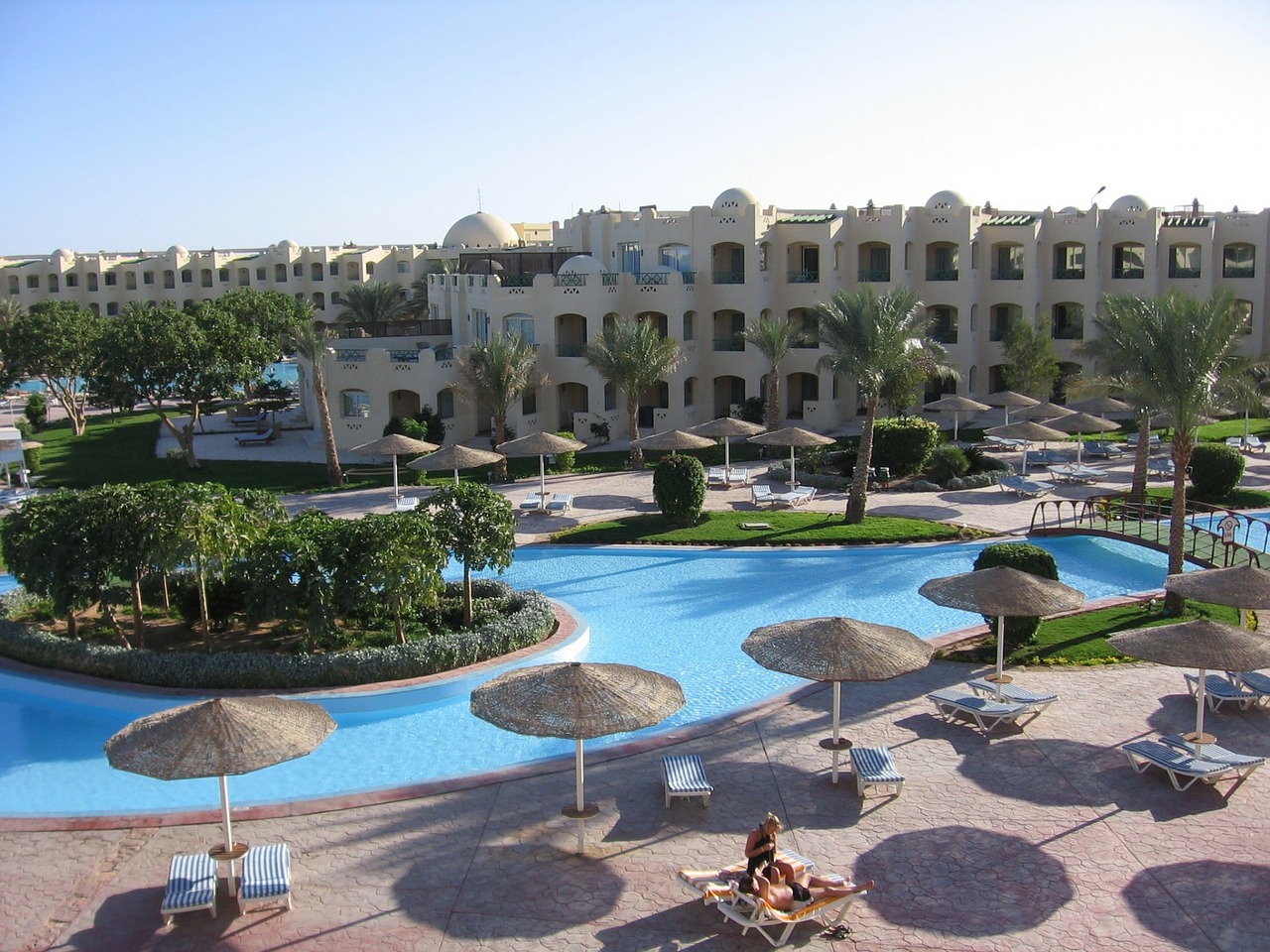 Eighty-three hotels with about 22,000 rooms so far have received the Green Star Hotel Certificate all over Egypt, a source within the Ministry of Tourism said.
The source added that about three other hotels will get the certificate soon.
Egypt is adopting the sustainable development concepts approved by the UN through a structural reform program, and is prioritizing the development of eco-friendly tourism by encouraging hotels and tourist facilities to preserve the environment and use clean energy, the source explained.
The Ministry of Tourism is cooperating with the Chamber of Tourism Establishments to increase the number of eco-friendly hotels, and to set up standards for hotel clusters in the so-called "green destinations" to meet demand for this type of tourism and enhance its presence in Egypt.
Tamer al-Shaer, member of the Chamber of Hotel Establishments, said that the green certificate hotels are distributed in the areas of Cairo, Ain Sokhna, Sharm el-Sheikh, Taba, Hurghada and Marsa Alam.
He added that the certificate aims to support the use of solar energy technologies, energy conservation in hotel facilities and linking renewable energy and sustainable development, utilizing it for the development of the tourism sector.
Shaer pointed out that tourists coming from Europe specifically, one of the most important markets for Egypt, favor green tourism hotels.
He stressed that Egypt must keep pace with the latest developments in the sector globally.
The Green Star Hotel Certificate for tourist accommodation businesses is awarded to tourist accommodations in Egypt for their commitment to environmentally friendly management and social responsibility.
It was developed as a public-private project between key stakeholders from the German and Egyptian tourism markets.
The Vice President of Marsa Alam Investors Association, Tarek Shalaby, explained that the government must provide the required materials to produce solar energy at low prices or allow investors to import it with a customs exemption.
He said that reliance on clean energy concerns the entire country, and therefore the state should encourage investors to enter the solar energy field.