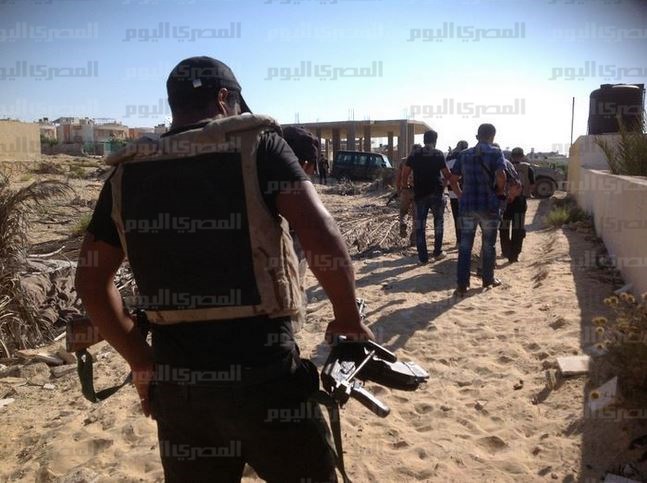 Eight policemen, one citizen and five armed persons were killed in two separate attacks against security checkpoints in northern Sinai, the Ministry of the Interior said.
In a statement, the ministry said that "20 armed persons attempted storming Al-Matafy checkpoint in Arish using RPGs and a car bomb. There was also fire from machine guns and bombs planted in the vicinity of the checkpoint."
"The troops confronted the attack, were able to blast the car bomb before it reached the checkpoint and handled the terrorist elements, leaving five killed and three others injured. The troops also defused the bombs planted," the statement added.
The attack left "seven policemen dead (one policeman and six conscripts), in addition to one citizen who was passing by the checkpoint. Seven policemen and six citizens were injured," the statement added.
Upon the attack, according to the ministry, "another group of terrorists attempted carrying out an attack at al-Masaid checkpoint on the ring road, firingt shots against the troops. However, the troops confronted them before they escaped into the mountain areas. One conscript was killed."
The troops are currently combing the area to arrest the criminals, the ministry said.
No one has claimed responsibility for the attack so far.
Tension has been witnessed in northern Sinai due to the attacks launched by extremist groups against police and army personel since the ouster of former Muslim Brotherhood president of Egypt Mohamed Morsi in July 2013.
The terrorist group "Ansar Bayt al-Maqdis" earlier claimed responsibility for several attacks that targeted security troops in Sinai and some other governorates.
The group then changed its name to Sinai Province after it pledged allegiance to the "Islamic State" (IS) militant group.