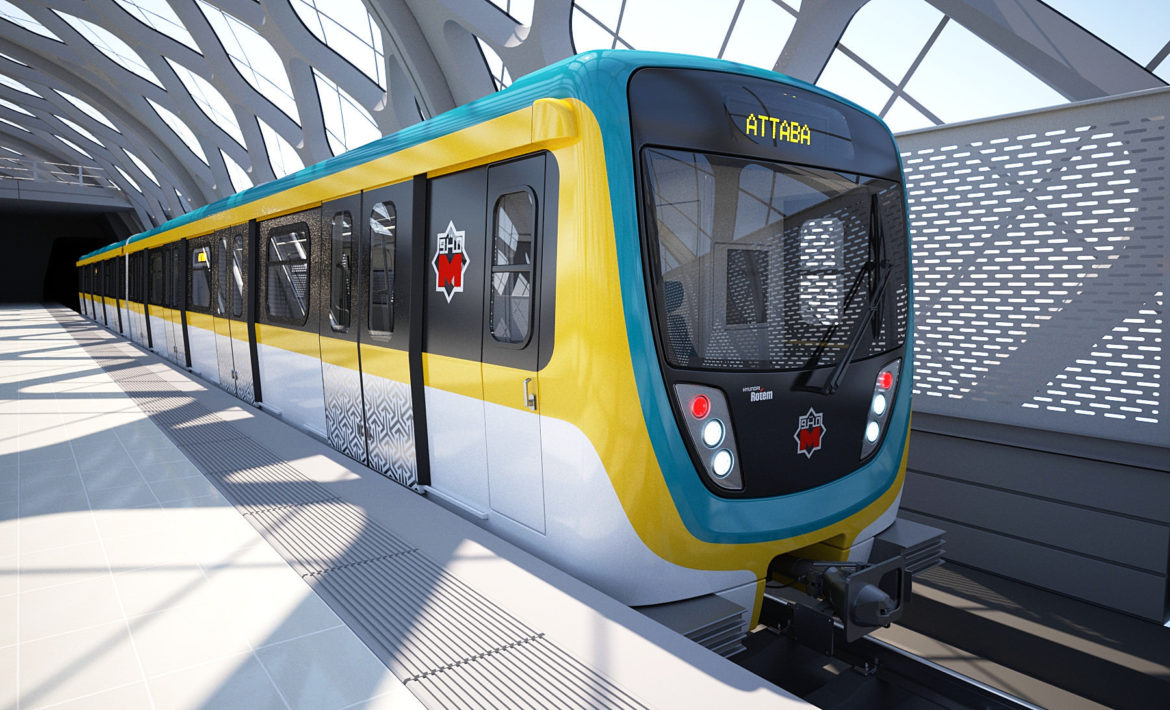 Egypt and the European Investment Bank (EIB) agreed to finance a number of projects within the Infrastructure Framework Agreement worth 1,128 billion euros, such as the rehabilitation of the Raml tram in Alexandria at a value of 138 million euros, the Abu Qir-Alexandria railway electrification project at a value of 750 million euros, and the rehabilitation of the second metro line at a value of 240 million euros.
Minister of Transport, Kamel al-Wazir, received at the headquarters of the Ministry of Transport in the new Administrative Capital, a delegation from the EIB, headed by Lionel Rabi, Director of Finance in the European Union Neighboring Countries.
The meeting was attended by heads of the National Authority for Tunnels and the National Railway Authority, and discussed the joint projects being implemented and future cooperation in various fields of transportation.
Wazir referred to promising opportunities for the Bank to participate in financing the implementation of the first and second electric express train projects, as well as providing support and financing to Egyptian private companies that implement transport projects such as the Port Said-Damietta-Abu Qir light rail project.
The two sides agreed to cooperate on a number of railway projects, such as developing signaling and communication systems for the Tanta-Mansoura-Damietta line, duplicating the railway lines from Mansoura to Damietta, and purchasing 26 machines of different types at a total value 221.353 million euros.
Wazir stressed that the European Investment Bank is an important development partner adding he looks forward to more joint cooperation in the various fields of transport, especially within the framework of the great interest of the state in green, sustainable, clean and environmentally friendly transport projects such as the high-speed electric train, which will be inaugurated in conjunction with Egypt's hosting of the COP27 climate conference in Sharm el-Sheikh next November.
Rabi said that the bank is highly committed, based on its track record and expertise in financing sustainable transport projects, and that is why the bank is interested in strengthening cooperation with Egypt in this vital sector that benefits millions of Egyptians.
He stressed that the bank is fully prepared to increase the volume of joint cooperation in all fields of transport, especially in the field of railways, subways and green transport projects, as well as the bank's interest in signing a partnership agreement for sustainable, environmentally friendly green transport with the Ministry of Transport.
At the end of the meeting, the two sides agreed to hold intensive meetings to study all proposed projects and opportunities to increase joint future cooperation, according to the priorities of the Egyptian Ministry of Transport.