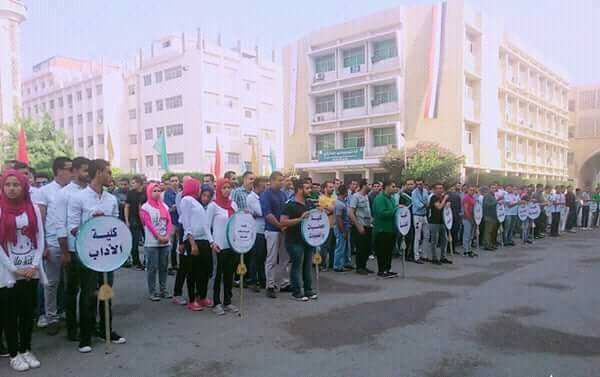 Egypt's University students started the first day of the academic year on Saturday with a salute to the Egyptian flag and a collective performance of the national anthem, according to media statement released by the Higher Education Ministry.
"The salute to the Egyptian national flag will be only on the first day of the educational year. It [the decision] comes as part of the Higher Education Ministry's efforts to enhance patriotic values, that aim to establish national affiliation to the country," the statement read, adding that the decision was ratified by the Higher Education Minister two days ago.
Before the release of the statement, Minister of Higher Education, Khaled Abdel Ghafar, unveiled the Ministry's idea in a press conference at Menoufia University, stating that the decision aimed to strengthen values of loyalty and belonging among students, and reduce extremist ideals.